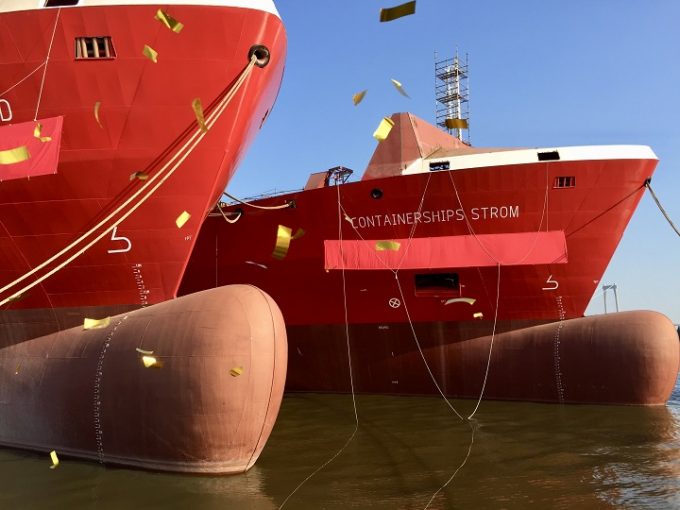 After posting heavy losses for the first six months, ocean carriers believe the worst is over and are optimistic of profitability in the third quarter.
Today's Shanghai Containerized Freight Index (SCFI) reflects a generally positive message on spot freight rates, particularly on the transpacific, which will add confidence to the embattled liner industry.
The SCFI at 891.83 is up around 32 points on the same week of 2017, with Asia to the US the star performer among the routes listed.
Spot rates from Asia to the US west coast were up another $18 per 40ft to $2,096, and for US east coast ports, there was a jump of 6.9% to $3,317 per 40ft. This compares with $1,659 and $2,592, respectively, a year ago.
Meanwhile, from Asia to North Europe spot rates ticked down 2.1% on the week, to $928 per teu, and for Mediterranean ports, there was an increase of 1.6% to $909 per teu.
Rates for both routes are higher than 12 months ago, when North Europe stood at $918 per teu and the Mediterranean was $831 per teu.
Moreover, there is some evidence that carriers are intent on tightening supply after the peak season by taking out capacity, a discipline that was lacking last year, resulting in a collapse in rates and a weak platform for carriers for the renegotiation of annual contracts.
Indeed, OOCL said this week that the Ocean Alliance intended to blank two voyages to North Europe at the beginning of October to mitigate the impact of weaker demand during the Chinese National Day holiday, as well as two Asia-Mediterranean sailings.
However, as well as tightening supply, carriers need to act responsibly on pricing in order to halt their losses and put the liner industry on a sounder footing. Freight rate benchmarking platform Xeneta has looked at the "inefficient" attempts by carriers serving Asia to North Europe to implement FAK increases.
It said the "almost monthly ritual" of rate increases – at least six since the Chinese new year – only achieved partial success in four instances, "reflecting their preference for quantity over quality" suggested Xeneta.
Furthermore, it is not optimistic about the carriers' determination to hold firm on the latest raft of FAK increases on the tradelane. It said the 1 August FAK hike had already been partly eroded.
However, on the transpacific, Xeneta said carriers had been "much more successful at lifting rates", noting they had jumped by 27% on the back of 1 August GRIs.
With around $700m of losses reported so far in Q2, Asia-Europe carriers will need to be as disciplined as they have been on the transpacific if they want to salvage anything from 2018 trading.