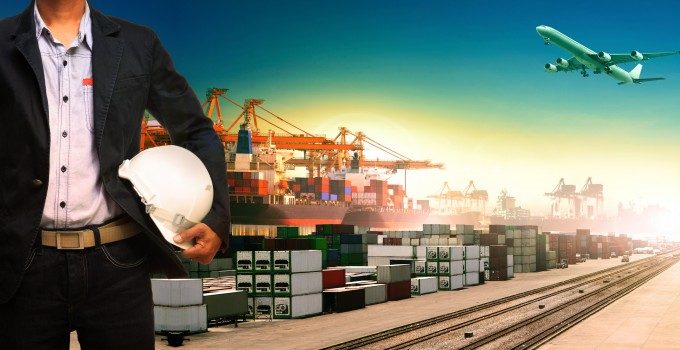 Investors in UK logistics firm Wincanton took the opportunity to sell shares in the company after it reported half-year underlying profit increase of 2.9% to £24.9m.
Analysts said the profit-taking moves came after a sustained period in which Wincanton's share price had consistently risen.
Joshua Raymond, chief market strategist at Cityindex.co.uk, said: "We saw investors bank profits on their Wincanton shares this morning, despite the logistics firm reporting a rise in first-half underlying profit as sentiment weighed on a drop in tanker and bulk volume.
"That fall contributed to a 5.7% drop in revenues relating to tanks and bulk, which was fortunately countered by growth in other areas such as retail grocery.
"It is important to put today's share price falls into context of the broader strength in Wincanton shares over recent years. In the past 18 months, they have rallied 240% and so today's profit-taking is nothing to be overly concerned about," he added.
The group's continuing focus on its UK and Irish contract logistics operations continued to bear fruit as the UK economy remained on its upward curve.
A statement from the board said: "In the first half there have been continued improvements in volume in the construction sector which correlate to the improvements in the UK macroeconomic outlook. However in other key sub sectors within the group, such as in retail and tankers & bulk, the group has seen volume reductions and continues to experience margin pressure on renewals in the highly competitive market place in which it operates."
Revenues rose 1.6% to £550.9m, while net debt was reduced 23.3% from £87.2m to 66.9m. Wincanton's contract logistics division remains its largest, delivering revenue of £464.1m, a marginal 0.5% increase on last year.
Growth in the construction, FMCG and retail grocery segments was offset by declines in retail general merchandise and tankers & bulk.
"Within retail categories growth in grocery revenues from convenience store activities and strong household and DIY volumes were offset due to the impact of site closures as retailers reshaped their networks," the statement said.
The period saw Wincanton win new business from building products firm Howdens and Halo Foods, and renew contracts with General Dynamics, Waitrose wines and spirits, Adidas, Total and Britvic.
A surge in pre-peak season business at its container transport arm took place after the reporting period, but revenues at the division were £40m, against £38.5m in the same period last year.
The fundamental strategy of the group in recent years has been defined by its decision to exit its European operations, a move that began in 2012, allowing it focus more heavily on profitability.
The lure of the much larger European market continues for other UK firms, however, and it may be that Wincanton was caught out by a more fundamental shift in the relationship between retailers and consumers.
For example, Clipper Logistics announced that its ongoing expansion into Europe last week had received a huge boost after it was awarded the European wholesale and retail returns management service – its Boomerang service – for German retailer s.Oliver.
Clipper already manages the customer returns operation for the UK's leading online retailer, ASOS. Online retailing has re-written the returns rulebook for retailers, with customers demanding a variety of channels while an unclear returns policy is cited as the primary reason retailers lose an online sale.
Clipper chief executive Tony Mannix said: "We're constantly looking at ways to improve the systems and processes available to our customers, and implementing a best-in-class returns management system was the natural progression for this contract. In implementing the Boomerang solution, we will reorganise parts of the process, including the way clothing is delivered, stored and hung."