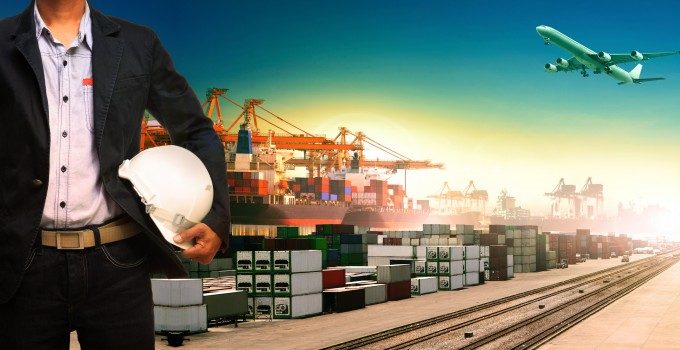 A UK government-backed initiative to foster digital innovation across industry is looking to demonstrate the benefits of distributed ledger technology (DLT) in the shipping sector by 2020.
Last month's budget renewed five-year funding for Digital Catapult, which provides physical and digital facilities for technology testing and seeks to foster industry collaboration.
As part of its ambitions, Digital Catapult has launched DLT field labs, working with businesses, investors and regulators in a range of areas, including ports.
Partnerships manager Christian Beck told The Loadstar the ports field lab would start with a wide brief.
"Our initial brief would consider how DLT could be used for a variety of situations from cross-border trade to scheduling," he said. "The industry partners we get on board would then narrow this brief to one to three applications that would be able to provide testable outcomes within the year."
In terms of industry partners, Mr Beck said Digital Catapult had been in discussions with one major UK port operator for some time and hoped to announce its name shortly.
While Digital Catapult has financial backing from the government, each field lab will require commercial funding, and the aim for the ports programme is to bring three to four partners on board.
"Each would need to contribute £30,000-£40,000 to get the project off the ground," said Mr Beck "Not only would this cover costs but in terms of working groups, three to four provides the numbers for collaboration without leading to a situation of 'too many cooks'."
The mostly widely known example of DLT is blockchain. However, it is not the only option, with at least two others available, including a system known as consensus, for closed computer networks, and another known as emergent consensus.
Technology lead for blockchain at Digital Catapult, Rob Learney, told The Loadstar which system was used would be decided by the partners.
"The point of the companies getting involved is not only that they develop it but also they commit to using it," he said.
"It is important we receive guidance from industry on the development front, as otherwise they tend to disengage, and the programme ends up dying."
As recently as 2016, the UK was seen as the forerunner in DLT development, but in recent years it has fallen behind, with Canada making more headway.
On the ports side, together with the municipality of Rotterdam, the Port of Rotterdam Authority last year launched its own field lab for the development of DLT applications.
Mr Beck said he hoped the Digital Catapult initiative would play a role in regenerating the UK's reputation in the field, but emphasised it was dependent on industry engagement.
He added: "As technologists, we are in the perfect position to address any issues of trust that the various industries we want to work with may have."
Mr Learney noted that the goal of DLT was digitised trust, adding that he hoped the field labs would address any fears of collaborating.
"Ultimately, the collaborative group would be the gatekeeper, and it would put them together, rather than a single party that would be able to extends rights to further parties," he said. "And the port operator we have been talking to has expressed that it does not want to own the finished product, it merely wants to benefit from being in a first-mover position."
Proprietary rights over such a platform has not served Maersk well, with the carrier's blockchain platform reportedly struggling to attract users in the 10 months since launching. TradeLens' struggles have led to questions over the use of DLT within the shipping sector.
Senior research associate at UCL Geoffrey Goodell pointed to the internet as an example of a decentralised system that had succeeded.
"The internet's power was to separate the underlying system from its use cases, with the platform – the internet – remaining neutral," he said. "Developing these technologies is a long slog because they are not driven by one company or party – it took the internet 20 years to take off – but they can succeed.
And Mr Learney said that by starting with an ambition to show something was achievable, it may be possible to show how a decentralised system could be made to benefit the sector.
"Plus, with us targeting multiple industries – including construction and film – we would hope that these working groups would cross-pollinate one another's DLT," he added.
Once a collaboration group has been formed, it will undergo a three-month training period, when the relevant applications will be selected. This will be followed by a nine-month development stage, with the aim that by April 2020 at the latest, results will be available.