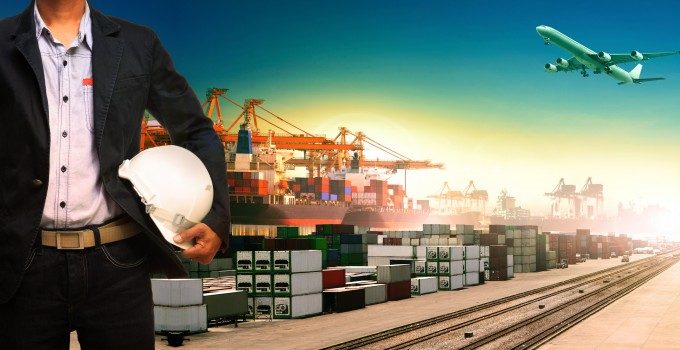 Employers and dockworkers on the US west coast are set to return to the negotiating table, after beginning 2015 with a renewal of hostilities.
The US Federal Mediation and Conciliation Service (FMCS) confirmed early today that it was set to respond to a joint request from both employer body Pacific Maritime Association (PMA) and the workers' International Longshoremen and Warehouse Union (ILWU) for help in negotiations over the renewal of a master contract that expired at the end of last May.
FMCS acting director Allison Beck said: "In response to a joint request for assistance from the parties, collective bargaining between ILWU and PMA representatives will continue as soon as possible under the auspices of the Federal Mediation and Conciliation Service (FMCS). We are prepared and ready to render prompt assistance.
"Deputy director Scot Beckenbaugh, a senior FMCS mediator with extensive collective bargaining experience in this industry, has been assigned to help the parties bring these important negotiations to a mutually acceptable resolution," she added.
The joint request could mark an important shift in the way the negotiations have hitherto been handled, during which time congestion at the west coast container terminals has built up to almost unprecedented levels – one local forwarder recently told The Loadstar it was the worst he had seen in 20 years.
And despite declining volumes moving through west coast ports in the pre-Christmas slack period, the congestion levels have continued to build. At the weekend, intermodal operator BNSF, which operates in all major US west coast ports, placed an embargo on all westbound boxes moving from the US hinterland to the coast until congestion levels drop.
A spokeswoman for the rail company confirmed the plan to The Loadstar, claiming that PMA members were planning to restrict the number of gangs working ships.
"The most recent development involves the marine terminals in California. The marine terminal operators at the ports of Oakland, Los Angeles and Long Beach have advised BNSF of their intentions to limit marine terminal labour calls to support their marine terminal operations. A similar action has been done at Pacific Northwest marine terminals.
"In anticipation of further slowdowns and marine terminal congestion, BNSF is issuing an embargo, effective Monday, January 5, 2015, for westbound traffic received at interchange points destined for all marine terminals served on the west coast," she said.
Late last month the PMA twice asked for FMCS assistance, which was twice rejected by the ILWU, which claimed that PMA had ceased to accurately represent its members – shipping lines that operate west coast terminals and independent terminal operators – and that PMA members themselves should come to the negotiating table.
Unsurprisingly, this merited little response from the PMA, which claimed that the ILWU, and in particular the Los Angeles-based Local 13, had been withholding up to two-thirds of trained yard crane drivers from operating, thus further aggravating efforts to clear the congestion.
The congestion remains worst at the southern California port complex of Los Angeles-Long Beach. The northern California port of Oakland said that significant numbers of ships had been diverted to it from LA-Long Beach and it had instituted weekend operations to clear its own growing congestion, with around 1,000 boxes moved last weekend.
Oakland Port maritime director John Driscoll said: "The weekend moves are only a fraction of what we send out of the gates Monday-through-Friday, so they're not the complete answer to our big build-up. But every little bit helps while we're working to keep cargo flowing."
However, the BNSF embargo shows that exporters are now being affected as much as importers, with a whole range of products that the US exports back to Asia – principally foodstuffs, and infamously resulting in McDonald's Japanese branches having to ration french fries – becoming ensnarled in the blockage.