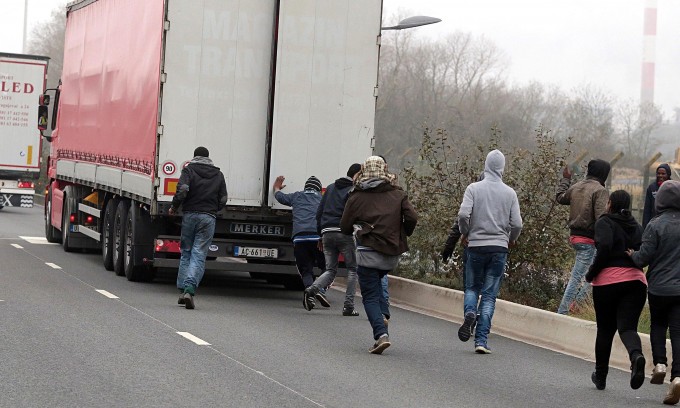 The Freight Transport Association (FTA) has welcomed the UK Home Office's plans to review the heavy fines for HGV drivers and firms caught unknowingly transporting illegal migrants.
They face penalties of up to £2,000 for each migrant – and with up to 40 clandestines discovered each day last year in Dover, the scheme has so far cost truckers £6.6m.
The dynamics of illegal immigration have changed dramatically since the penalties were first introduced over a decade ago, which the government described as a binary approach combining prevention and penalties – should a clandestine be discovered on a vehicle deemed to have met adequate security measures, then no penalty will be levied.
However, in a consultation paper launched today, the Home Office said that approach had "failed to keep abreast with developments, either in the methods employed by migrants or in the technology available to secure freight vehicles.
"The current minimum standard no longer provides an adequate level of security and the binary approach does not recognise or reward those that have taken additional steps to secure their vehicle."
It added that the costs of illegal immigration to the broader economy were huge – between £3,000 and £25,000 to remove a single failed asylum seeker from the country – and that its proposals sought to separate honest truckers from those who were profiting from the crisis.
"We recognise that the clandestine challenge at the border can be varied. At one end of the spectrum, a clandestine could break into a lorry unknown to the driver and the haulage company who have taken all reasonable measures to secure the vehicle.
"At the other end of the spectrum, a driver could be knowingly transporting large numbers of clandestines to the UK having taken payment from an organised criminal gang," it said.
As well looking to modernise the regime, the Home Office is also looking at whether penalties should be extended to rail freight operators
With the migrant situation around Calais having been at crisis point since the summer, the review can't come soon enough for the cross-Channel freight industry.
FTA manager of road freight enforcement Chris Yarsley said: "FTA is pleased to see the government working with our industry in an effort to try and combat illegal immigration. The levels of penalties have not been amended for over 10 years and vehicle security technologies have been improved immensely, so it is now time to look at the entirety of the scheme."
The government said that UK and French border authorities had apprehended 40,000 attempted clandestines last year, compared with 18,000 the year before and 11,000 the year before that.
The impact on the wider economy is also beginning to be understood – clandestine activity is claimed to have resulted in damage to transported food which had to be destroyed each month this summer and was worth £2m.