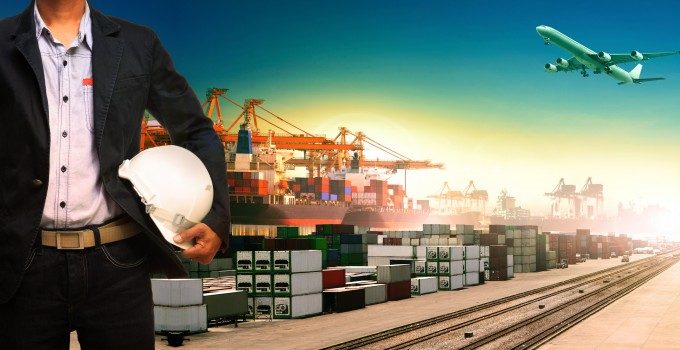 The spectre of widespread industrial action returned to US supply chains today after the International Transport Workers' Federation (ITF) voiced its concern over Walmart's treatment of warehouse workers.
This week ITF inspectors have been boarding container ships carrying Walmart goods "to pass on warnings that the company may be experiencing industrial action in the run up to Christmas". The US retailer is said to be the single largest shipper in the world, controlling around 600,000teu per year.
The move comes after protests among outsourced warehouse workers at Walmart facilities, or facilities contracted to work on behalf of Walmart, against poor pay and bad working conditions in the US. Altogether, five organisations have attempted to form workers into unions, and have promised a day of industrial action on Friday – known in the US as Black Friday, the day after the Thanksgiving holiday and traditionally one of the busiest days of the year for retailers.
Walmart workers, who had raised issues about safety, healthcare benefits, wage levels and the right to form a union, had been subjected to retaliation and intimidation from Walmart management, the ITF said. The US National Labor Relations Board is currently investigating the allegations.
Meanwhile, the ITF inspectors have been delivering letters to container ship masters, a copy of which has been seen by The Loadstar, which say:
"Reports show that workers raising these issues have been subject to unlawful firings, threats of employment termination, and reduced hours. These actions are thought to involve violations of both US law and ILO International Labour Standards. Walmart's alleged retaliation also comes in the context of persistent wage and working hours' violations."
The move is also a bridgehead by the ITF as part of a wider strategy to increase its union presence in the warehousing and freight forwarding sectors, ITF acting general secretary Steve Cotton told Loadstar. "A lot of freight forwarders have a lot of vulnerable workers in precarious positions, and we are certainly looking at beefing up our warehouse representation.
"We are not going to move away from our heartland of dockers, seafarers and other transportation workers, but in reality a joined-up partnership makes it easier to engage employers," he said, referring to a traditional ITF tactic by which it applies pressure on one supply chain partner to effect change at another – for example, talking to a major shipping line customer of a port where there is a dispute between management and the local ITF affiliate.
"Walmart is a major customer of the shipping industry, and we feel it is important that transport companies – with whom we strive to build the same kind of collaborative industrial relations we would like to see Walmart embrace – are aware of potential industrial disruption.
"We feel they ought to move to a more progressive industrial relations approach. After all, they make enough money," he added.
Its entry into the Walmart issue follows an earlier campaign against practices by DHL's Turkey operation, which sacked workers for trying form a union and has extended to other countries. In conjunction with the UNI Global Union, the ITF has today taken a case reporting other violations of labour rights to the German government.
The developments at Walmart came at the same time as ongoing talks over a new master contract between the dockers on the US east and Gulf coasts – represented by the International Longshoremen's Association (ILA) – and terminal employers –represented by the US Maritime Alliance (USMX) – appear to have hit a deadlock over the issue of container royalty payments.
A new master contract was due to come into effect on 1 October, but the US mediation authority, the Federal Mediation and Conciliation Service, managed to secure a 90-day extension to the current contract which saw container ports continue to operate through to the end of the year, and was thought to be enough time for the two parties to iron out their differences away from the glare of the media.
However, the uneasy truce appeared to crack yesterday, with a fresh round of statements issued by both parties suggesting a renewed sense of antagonism between the two.
USMX chairman James Capo said: "It's incredible that they continue to defend antiquated work rules, manning and other practices that have made many of the East and Gulf Coast ports prohibitively expensive, harming our ability to compete and threatening the viability of port operations.
"The current economic reality demands that we improve efficiency and productivity at the ports. It also requires that we begin to control container royalty payments that have risen dramatically since they were first established in 1960, totalling $211 million in 2011 or an average of $10 per man hour.  Employers are not seeking to eliminate these bonuses, only to cap them and use the extra money to help pay for benefits for ILA workers."
In response ILA president Harold Daggett said: "They deliberately term Container Royalty a "Bonus" when they know it's a wage supplement – a wage supplement that was negotiated in good faith by the ILA and its employers for the sacrifices made by ILA members."
The ILA has called for full-scale master contract negotiations to take place in Florida, starting on 10 December for three days, "and will continue beyond if a contract can be reached".