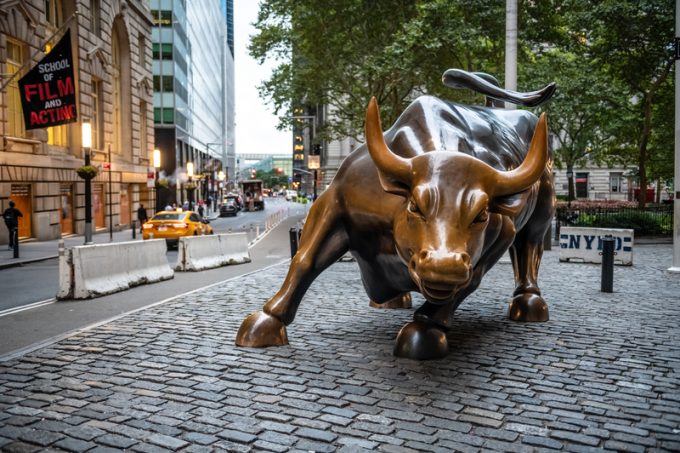 Last week's financial report by activist investor Spruce Point Capital, which made a series of claims about XPO Logistics that led to a dramatic decline in its share price, has been heavily criticised by other Wall St financial analysts.
The company's share price has since rebounded 25% after a series of banking analysts claimed the note was an attempt to short sell XPO's stock.
"There are enough inaccuracies in the report, and highly misleading analysis-especially with respect to the cash flow- to make us feel today's sell-off could ultimately be seen as one of the great buying opportunities," wrote analysts at Deutsche Bank.
They continued: "There is no company we cover that has the organic growth opportunities that XPO does, and we believe the senior mgmt. team is pursuing the right strategy of growth and investment that will translate to higher free cash flow equity value.
"We feel this short report will be remembered for its inaccuracies rather than its soundness."
Additionally, analysts at Credit Suisse issued a response entitled Facts Distorted to Fit Activist Short Thesis; Buyback Announced, which said that Source Point's claims were "unsubstantiated" and designed to take advantage of the subsequent price swings.
"The timing is also rather convenient, with the market unease and rising risk aversion creating an environment that is susceptible to the confusion – with the activist investor likely having capitalized on this.
"We find several instances where the facts are stretched in order to fit the investment case. In our opinion, this casts doubt on the overall validity of the report," they wrote.
They also welcomed the 14 December announcement that XPO would embark on a $1bn share buyback programme, which it said would be funded from "existing cash, borrowings on XPO's revolving credit facility and/or other financing sources".
Credit Suisse said the buyback signalled management's confidence in the shares and added: ""We believe the fundamentals are still intact, the FCF [free cash flow] is real, and the valuation is now severely dislocated."