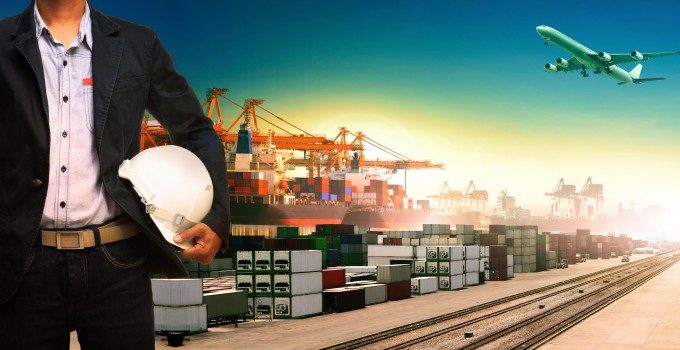 Following at least two serious security incidents this month at Dubai World Central (DWC) Airport, US Central Command has suspended all military cargo into Dubai from Afghanistan.
In a note to carriers seen by The Loadstar, US military logistics authorities in Bahrain wrote: "Due to the recent contraband incidents at Dubai World Central International Airport, Dubai authorities are not allowing rolling stock cargo to offload at the airport. As recent incidents have involved both rolling stock and non-rolling stock, CENTCOM is now suspending all cargo into Dubai from Afghanistan until mitigation actions have been implemented.
"Per USCENTCOM direction, commercial carriers must STOP movement, effective immediately, on all multimodal commercial cargo departing Afghanistan for Dubai."
The move follows an incident this month when, according to sources in Dubai, a military truck, carried on a US C17 from Bagram to DWC, was found to have an Improvised Explosive Device (IED) underneath it. Dubai Airports then issued a ban on combat vehicles and began to check sealed US military containers passing through the airport. According to the source, one of these, believed to be on a commercial carrier, was found to contain some sort of weapon or ammunition.
Dubai Airports declined to comment, saying it was a matter for the Dubai police, which was unavailable for comment, as was handler DNATA. Non-US NATO partners in Afghanistan, meanwhile, were keen to point out that the ruling applied only to US military equipment.
UPDATE TO STORY HERE
The incident comes at a bad time for DWC, which next month will begin to handle passengers at the airport, with low-cost carriers Nasair and Wizzair ready to start services. DWC is designed to handle seven million passengers a year.
According to a source involved in military shipments, equipment leaving Afghanistan is normally subjected to a "cursory" inspection, and then flown to Dubai for a full inspection and wash before being taken to Jebel Ali port.
"There is some concern that this could spell disaster for DWC," said one Dubai-based operator. "No airport is going to want stuff like that – however 'safe' – passing through it. Sharjah would probably like the business, but it has a lot of low-cost carriers operating out of there, and you'd still have to get the equipment through Dubai to get to Jebel Ali.
"The real issue now is how to ensure that this equipment is properly searched and safe before it leaves Afghanistan."
But Lt Col David Simons, of Afghanistan's International Security Assistance Force, told The Loadstar that the US Military had heightened its inspections. "At this point in time the incident is under investigation. We have enhanced our inspection process at all levels to prevent this from happening again. Our aircraft are still going through Dubai and we don't anticipate any problems continuing our mission of returning equipment home via Dubai.  Based on the new, heightened inspections, we don't believe there will be any additional scrutiny on the military equipment being brought home."
Commercial carriers are already seeing significant declines in US military business, and there is some concern that this may affect their remaining operations. While military aircraft can carry dangerous goods under their own rules, subject to approval from relevant national government departments, the dangerous goods rules are less clear for military charters of commercial aircraft.
"Military charter of commercial aircraft is where it gets a bit grey," explained a spokesman for IATA. "There are really two types – military charters where the aircraft is operated as a 'military' flight, in which case military rules apply. Then there are military charters that are operated as commercial flights. Here the full DGR provisions apply, and any dangerous goods that are not permitted must be carried under either an approval or exemption, as applicable for the dangerous goods in question."
He added that airports had little control over the cargo, but had to ensure explosives were handled at safe distances from occupied buildings.
"There may be no consultation at all on the dangerous goods being moved through the airport, even those being moved under an exemption. That will probably come down to the civil aviation authority issuing the exemption at origin, destination or transit, where for explosives they may specify that the shipper must co-ordinate with the airport to ensure safe loading distances."