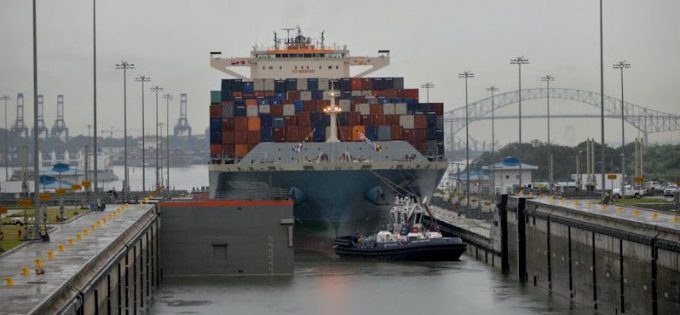 Container lines using the Panama Canal are set to benefit from an unexpected boom in shale gas shipments out of the US, as the canal authority is set to reduce some tolls.
From 1 October, tolls for loaded containers on vessels transiting the canal on the backhaul leg of services strings will be charged at a lower rate.
The changes follow a series of meetings between the Panama Canal authority (ACP), customers and industry representatives from Europe, Asia, and North America,  which underlined the need to further incentivise containerised services to use the canal.
Director of America Global Logistics Panama John Dreszner said traffic projections, made when the canal expansion was being designed, did not take into consideration the boom in natural gas production in the US.
"This has provided an important income for the canal, which should alleviate the pressure on how much the rates will increase," said Mr Dreszner.
"The continued growth of the canal and Panama as a logistics hub is an opportunity, and changes in tolls could ultimately have an effect on the suppliers of commodities,"
The proposed changes would see an average 25% reduction in cost per teu on return legs for neo-panamax vessels – for vessels of 12,000 teu or above, the current outbound tariff is $35 per teu.
The full proposals can be seen here, and are open for public comment up to 3 July.
The news comes almost a year after Panama's president, Juan Carlos Verela, officially opened new locks built to respond to increasing vessel sizes, and which allow for a maximum of 18 transits a day by bigger ships.
However, because of the "explosion" in shale gas exports, Seatrade chief executive Yntze Buitenwerf said the US had "confiscated" three transits a day to serve its needs. While not officially allowed, Mr Buitenwerf said a special regime was in place to accommodate this.
If the change in toll pricing filters down, those in line to benefit include exporters on the east coast of the US sending goods to Asia and Latin America.