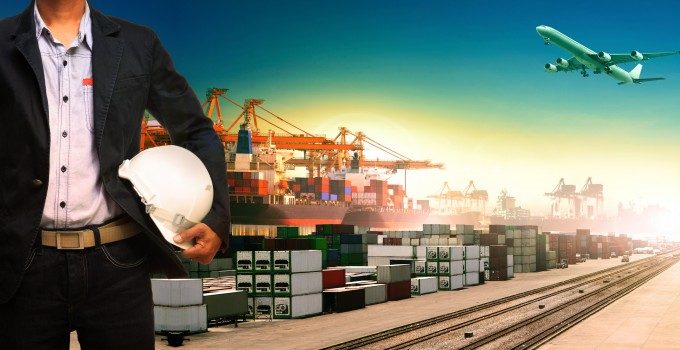 China-US trade battles are causing concern for some, but Kerry Logistics said the tariff spats had been key to its double-digit growth in the first six months.
Due to the trade war, companies have shifted manufacturing from China to neighbouring Asian countries – good news for Kerry, said MD William Ma.
"This [shift] has led to increased shipping volume and production activities in Asia, with South-east Asia, in particular, enjoying the fastest growth in the region," he said.
"Leveraging the strongest network in Asia and our diversified business portfolio, the group achieved double-digit growth in turnover, core operating profit and core net profit."
Revenues for the six months to June surged 27% year on year to HK$17.4bn (US$2.2bn), generating more than HK$1.2bn in profits – also double-digit growth, of 19%.
Kerry's Integrated Logistics (IL) business saw the greatest improvements, with profits up 25% to HK$1.1bn. In Asia alone, it recorded a 54% increase in profitability, the company noting how it was benefiting from the China-US trade dispute.
But in China, rising labour costs, sub-par performance of certain customers in electronics and the trade conflict "continued to undermine our business", the company said in a statement.
Conversely, IL business in Thailand "flourished" on the back of sustained growth in the e-commerce sector, with profits for the country up 84%. Furthermore, it noted that the seaport business had shown encouraging improvement following the berth extension at the Kerry Siam Seaport this year.
Growth in its Freight Forwarding division was less explosive, up just 6% on the same period last year, with the North American and sub-continental markets faring well.
"Nevertheless, both profit and profit margin contributed by the division have contracted as a result of the drop in performance in mainland China," the company said.
"Adhering to long-term strategy to expand global coverage, we acquired Johannesburg-based Shipping and Airfreight Services in May to expand service offerings in South Africa."
This focus on markets beyond the US and China has certainly helped the company get ahead during the tariff wars. Chairman George Yeo told investors markets beyond these were likely to grow as customers looked for alternative supply lines.
"Moreover, Asia has been experiencing the fastest trade volume growth for both imports and exports, driven by rising domestic consumption and increased investment," added Mr Yeo. "We expect our Asian business to continue to grow and contribute to a major part of the group's profit in three to five years' time.
"Leveraging our expanding global network and solid coverage particularly in South and  South-east Asia, we are optimistic to maintain growth in the remainder of the year through exploiting new business opportunities and promising prospects in Asia and new markets along the Belt and Road trade paths."