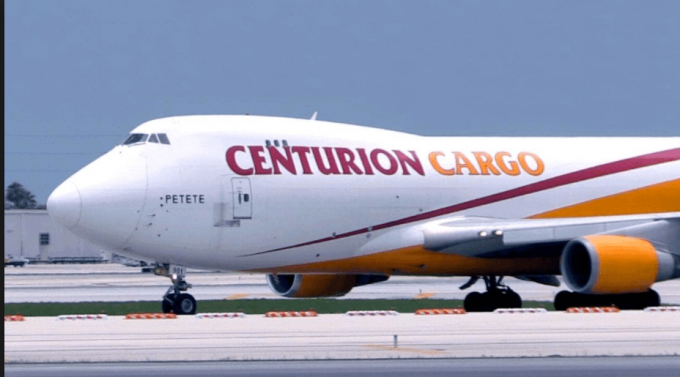 Cargo pilots in the US are having a tough time – and have to watch their employers reap the rewards of a strong peak season.
Following a judge's decision to award ABX Air a preliminary injunction prohibiting work stoppages, the pilots have no further leverage to ensure better employment terms – although the union is appealing the decision.
Last week, Amazon, fearing further strikes in its busiest season, said it had suspended working with ABX Air until it could be certain services would continue. An Amazon spokeswoman told Recode: "We rebalanced capacity across our carrier partners and we are leaving the adjustments in place until we are certain there will be no further disruptions."
However, according to flight tracking websites, Amazon's Prime Air aircraft, operated by ATSG's airlines, have continued to fly, although it is unclear whether the online retailer reduced its reliance on other ATSG operations.
The pilots are not alone in their misery. Following an article in The Loadstar revealing that a Centurion aircraft was seized for non-payment, someone claiming to be one of the carrier's employees wrote to say that cargo pilots would stop flying.
The 'employee' suggested pilots were demanding immediate payment for overtime contracts for UPS operations from December 2015 and January and February 2016, with 10% interest; all other unpaid overtime from 2016; some payroll payments for November and December; unpaid vacation accruals since 2014; and expenses.
The letter said: "We reserve the right to take all steps necessary to enforce our right to this demand, so that we can properly represent our bargaining unit –  employees – including, but not limited to, legal action.
"The Centurion crew members have remained and displayed utmost professionalism throughout this process, and continue to work. However, we have reached the limit of not being paid for services rendered.
"If any part of this demand letter is denied or unpaid in the timely manner outlined as follows, for multiple reasons, including safety, the crew members at Centurion will cease and desist from any form of flying until the above is paid in full."
The letter set a deadline of Tuesday, December 6, and it is unclear whether the pilots have been paid. Aircraft continue to operate for Centurion and it appears no flights have been cancelled.
Centurion failed to respond to enquiries from The Loadstar, and Teamsters Local 769 were unable to respond before publication.
With strict regulations on strikes in the US, however, it is not clear whether action described in the letter would have been legal.
Pilots have also expressed concern over safety at the airline, with one contacting The Loadstar to claim that standards are consistently overlooked. Last month a Centurion 747-400 dropped an engine cowl on take-off at Miami.
Morale is also poor at Atlas, another Amazon and DHL supplier. Pilots, which have been picketing Amazon's Seattle headquarters, have expressed serious dissatisfaction with their employer.
A union survey of 893 Atlas pilots and 143 Southern Air pilots showed that 65% of the former, and 71% of the latter would be looking for new jobs in the coming year. About 90% of Atlas pilots thought the carrier did not have enough pilots to meet the long-term needs of Amazon and DHL, while about 70% said that morale at the carrier was poor.