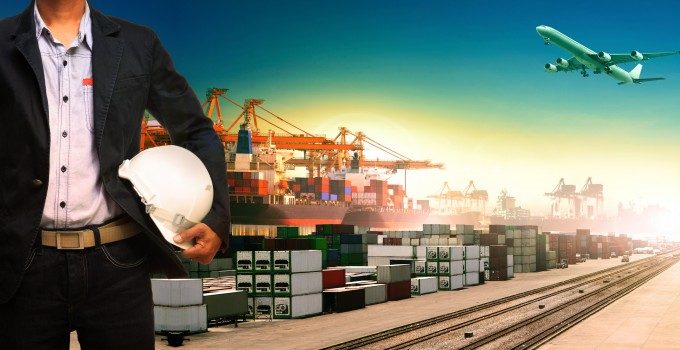 A resurgence in demand and new environmental regulations banning solvent-based paints have proved a double-whammy for container manufacturers.
Singamas Holdings, the world's second largest container manufacturer, today revealed that it expects a $100m turnaround in its financial fortunes as a result of a spike in demand for new equipment.
In a profit alert to the Hong Kong stock exchange, the company said that, based on a provisional assessment of its unaudited management accounts, it expected to report a profit of "not less than $40m" for the year. This compares with a loss of $59.4m in 2016.
Singamas said: "The expected increase in profit is mainly attributable to growing container demand as a result of the improvement in the global economy, the rise in international trade and the corresponding pick up in shipping volumes."
It added that an improvement in trading this year had been particularly notable in China itself.
Singamas's loss of $59.4m last year and $2.7m in 2015 came as the market for new equipment stalled due to weak demand and the parlous financial position of container lines.
Indeed, container leasing companies and carriers postponed deliveries of new equipment, which had a knock-on effect on the average selling price, plunging it to below $1,500 for a standard 20ft in 2016 from around $1,800 the year before.
In a half-year interim statement in August, Singamas identified what it called "favourable developments" for the container manufacturing industry, which included new environmental regulations in China from 1 April requiring all new equipment to be coated in waterborne, rather that solvent-based, paint.
Around 95% of containers are manufactured in China and the regulations spurred shipping companies and container leasing firms to place advance orders to avoid a shortage of equipment when production lines were temporarily halted to convert machinery to apply the new paint.
Additionally, the big improvement in the business of ocean carriers this year, which has seen the majority of liner companies move back into the black, has allowed for investment in new equipment.
Market prices for a standard 20ft container are now in excess of $2,000, according to one contact The Loadstar spoke to today.
Elsewhere, Maersk Container Industry reported an $8m profit in the third quarter, after losing $7m in the same period of the year before, based on "higher market prices of dry containers". And the world's largest container leasing company, Triton, has also reported much improved trading conditions.
It said container rental demand was being supported by "solid trade growth" and an "increased share for leasing" as inventories of both new and used containers remained "tight".