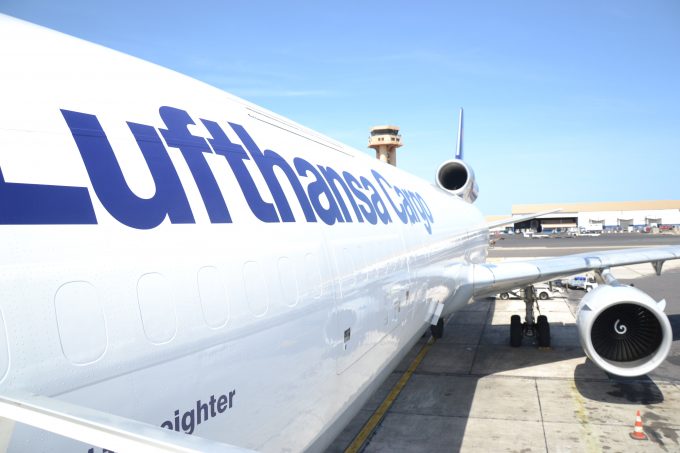 United Airlines and Lufthansa Cargo are to cooperate "extensively" on routes between the US and Europe in a metal-neutral joint-venture.
While the agreement has been in the making for some time – several years, in fact  –  the carriers have now signed a deal they claim will bring a "wide range of benefits to customers", including time savings and flexibility.
The airlines will have a combined network, allowing customers to book through either carrier's channels, and have coordinated handling and transfer processes at "numerous" stations. The pair will offer more than 600 direct connections each week between the US and Europe.
The next step will be to begin the joint phases, in which the airlines will align cargo IT systems and processes.
"The partnership means that we will treat each other's joint-venture capacity equally and sell each other's 'in-scope' network as if it were our own," explained a Lufthansa spokeswoman.
"The project teams will formalise the steps needed for implementation, including testing of the carrier-specific technology solutions, development and delivery of training for all employees and development of marketing and communications material to promote the initiative. All of these milestones are targeted for delivery later this year."
Lufthansa Cargo decided a few years ago that deep partnerships would be the key to success. It has a similar relationship with ANA Cargo on routes between Japan and Europe and is also working on a link with Cathay Pacific Cargo.
"The Lufthansa-United cargo joint-venture will generate numerous benefits for our customers, because our continental and transatlantic networks, our hubs and our fleet complement each other effectively," said Peter Gerber, Lufthansa Cargo CEO.
Jan Krems, president of United Cargo, added: "We are excited about the benefits that will be generated by our teams' cooperation and our combined capacities. Cargo customers will appreciate the opportunities for quicker and easier shipping between key locations in the US. and Europe."