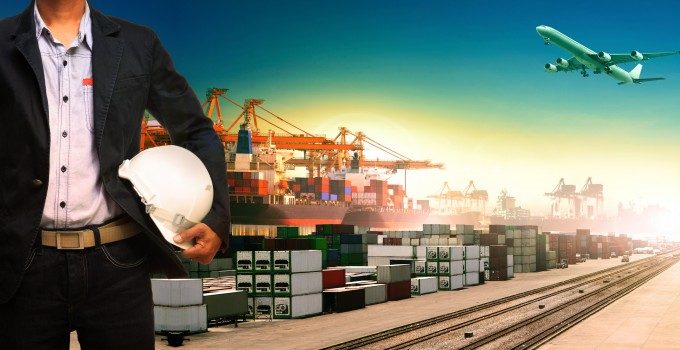 Despite a decidedly grim outlook for the UK's high street retailers, exponential growth in the country's e-commerce sector is expected to provide significant amounts of business to supply chain operators and freight service providers.
Steve Agg, chief executive of the Chartered Institute of Logistics and Transport (UK) told delegates at this week's Multimodal show in Birmingham that current research indicates that there will be 30% fewer chain stores on the UK high street by 2020 compared to today – but the effect on supply chain volumes will be mitigated by the switch to e-tailing.
"The UK is the largest per capita e-commerce market in the world. If it was a sector in itself it would be the fifth largest in the UK economy. While some 68% of retail volumes are done in-store at the moment, by 2020 that will have dropped to just 43%," he said.
However, he added that the success of the e-commerce model is also far more dependent  on supply chain operations than the traditional retail model.
"The success of all the technical changes very much comes down to people. These people working in the supply chain have been undervalued in the past and continue to be.
"This all makes the supply chain much more visible to everyone and hopefully raises the profile and shows the value of the supply chain to society," he said.
Whether the continued growth in e-commerce volumes translates into increased revenues for freight operators remains to be seen, however. The logistics behind the e-commerce model are still evolving, while many retailers are still adapting to the challenges posed by e-commerce as they look to develop into multichannel sales operations.
Some fundamental characteristics have been established, however. Whereas traditional store distribution centres tend to bunch consignments in pallets, e-fulfilment is largely about single items. There is therefore a far greater requirement for pickers and packers, and as a result a higher labour requirement and significantly higher labour costs.
Joel Ray, head of consultancy at Transport Intelligence, said that a standard model for e-commerce distribution had yet to be developed.
"There is no one-size-fits-all solution. Traditional retailers, multichannel retailers and e-tailers have all been developing their own systems. Traditional stores have tended to establish distribution centres in the Midlands, but these are not necessarily the best solution for e-tailers, who look for cheaper labour and land costs," he said.
Mr Ray added that the picture is further confused by some local authorities offering incentives to e-tailers to locate their distribution centres. Amazon decided to locate a large e-commerce distribution centre in South Wales as a result of incentives offered by the local authority which was looking to boost employment. These lower costs outweighed the additional transport costs incurred.
A recent Transport Intelligence survey of retailers and their vision of the development of e-commerce also showed a large divergence between themselves and logistics operators in terms of how the landscape would develop.
While over half of retailers believed in the development of centralised e-fulfilment centres, far fewer 3PLs took the same view. More worrying for 3PLs, though, is that while the majority of them believe that multichannel retailers will outsource their e-fulfilment activities, 18 out of the top 20 e-tailers interviewed said that these activities would be done in house.
"But it is too early to say whether that will continue," Mr Ray added.
The tipping point for a retailer to turn multi-channel appears to be when e-commerce reaches 20% of overall business volumes, according to Neil Weightman, sales director of iForce Group. And it is then that some sort of e-fulfilment solution needs to be developed. He said that companies faced three choices at this point: in-house e-fulfilment with an in-house enterprise resource planning system; in-house e-fulfilment with a purchased warehouse management system; and outsourced e-fulfilment, utilising the 3PL's warehouse management system.