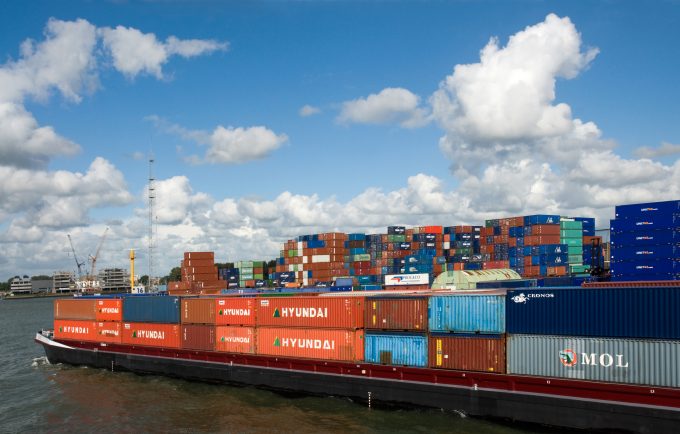 Shippers are reportedly facing a shortage of truck capacity at the ports of Antwerp and Rotterdam as barge congestion continues to plague the region in the peak season.
A source told The Loadstar the trucking sector was coming under "intense" pressure, with shippers refusing to send goods by barge after almost two months of severe delays.
"It seems nothing much has changed, with delays of up to 72 hours still being reported, and now we are seeing similar issues on the trucking side," said the source.
"Heightened demand has seen hauliers unable to meet demand from shippers refusing to send goods by barge."
President of the Belgium Shippers' Association, OTM, Lennart Hiep told The Loadstar that, while his members had yet to report any issues with trucking availability, he would not be surprised by it.
"There has certainly been a tightness in the trucking market," said Mr Hiep. "But I have yet to hear of that becoming so problematic that our members are struggling to get their containers onto trucks."
One industry veteran suggested hauliers were declining to serve shippers from the ports as they did not want to become entangled in the congestion gripping the barge terminals.
He also said the use of trucking was a "step backwards, environmentally" and was affecting the ports' commitments to reduce traffic from the roads.
A spokesperson from Port of Antwerp claimed congestion had been "heavily reduced", with waiting times now down from three working days to just one.
"During the summer, we have done our upmost best to reduce the backlog by putting in extra staff to handle the traffic," said the spokesperson. "Training of additional staff continues with more expected to be brought online."
However, barge operator Contargo reported this week delays of 24-72 hours still in place at Antwerp, while Rotterdam was experiencing delays of between 12 and 48 hours.
This news came as Antwerp kicked off a series of workshops that will look towards making structural amendments to "optimise" barge handling at the port.
Mr Hiep said the OTM would be participating in the workshops over the next four weeks, but he did not expect any issues to be resolved before they concluded.