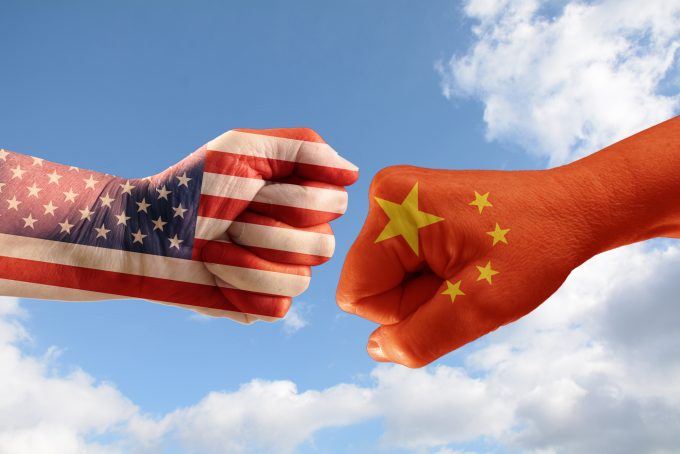 Transpacific-serving ocean carriers are adding sailings from Asia to the US west and east coasts as they enjoy a peak season boom which has driven a surge in freight rates.
But the good news could be short-lived, as punitive new US tariff hikes kick in next month on more than 6,000 import items.
According to Alphaliner, Maersk has already added two loaders this month and other carriers are following suit.
"More extra loaders are expected to be announced in the coming weeks by various carriers," said the maritime consultant, adding that container shipping lines were being "encouraged" by higher freight rates, but were also deploying the extra tonnage to overcome service disruption caused by recent weather delays at Chinese ports.
According to Alphaliner data, on 14 August Maersk deployed the 3,421 teu Matar N from Asian ports to the US east coast, and this was followed by the sailing today of the 5,078 teu Dolphin 11 from China to the US west coast.
Transpacific carriers have certainly been successful in hiking Asia-US spot rates in the past few weeks, aided by the 1 Aug GRI.
Spot rates on the route, as per the Shanghai Containerized Freight Index (SCFI), have climbed to a healthy level of $2,086 per 40ft for US west coast ports and $3,317 per 40ft for east coast ports. In the same week of 2017, the SCFI recorded rates of $1,659 and $2,592, respectively.
Notwithstanding what appears to be a good peak season for the transpacific carriers, there are also signs of additional containers moving earlier than scheduled to get ahead of the anticipated trade tariff hikes.
Last month, the US administration ramped up its trade war with China by listing another $200bn worth of products on which it intends to levy tariff increases next month. This followed a tit-for-tat imposition of $34bn of tariffs on each other's goods.
The new list of goods subject to additional US import duty of 10% or more includes food, minerals and more than 6,000 consumer products. And China has threatened to retaliate again, after previously raising tariffs on imports of US pork, soya beans, cars and whiskey.
Shippers and retailers are clearly concerned that the cost of Chinese products after September will make them uneconomic. And the chairman of the American Chamber of Commerce in China, William Zarit, has warned that the trade war risks inflicting long-term damage to business.
He said: "Increased tensions in the US-China economic relationship will negatively impact operations in China."
Speaking during the Maersk group H1 earnings call recently, chief executive Soren Skou said the trade war could "have an impact on our industry" and thus affect earnings.