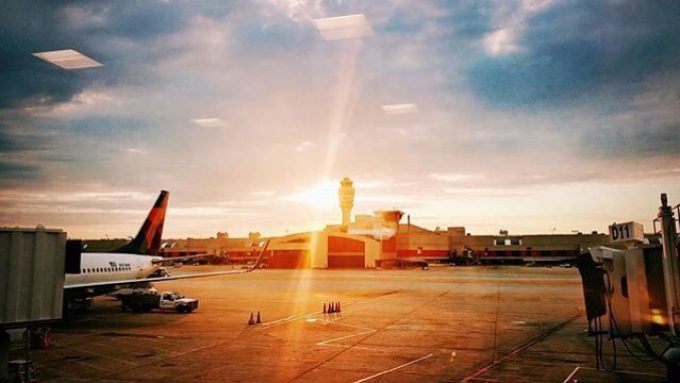 Atlanta Hartsfield-Jackson airport is trying to attract more forwarders and manufacturers in a bid to boost its cargo credentials and the local economy.
The US airport retained the top spot as the world's busiest for passengers in 2016, but sits 38th for international air freight – below far smaller airports such as Louisville.
"Our main push now is to grow cargo. We may be the world's busiest passenger airport, but we have a lot of capacity on the cargo side," said Linda Eshiwani-Nate, officer for air service development.
"We want to be better than everyone, but the main purpose is to be the main economic generator of the region."
The airport is investing $200m on improvements, including three additional cargo facilities. The first, a 120,000sq ft warehouse, will be open by the end of the year.
The airport's aim is twofold: to iron out current problems; and to attract Georgian businesses to import and export from Atlanta rather than trucking further afield to airports such as Chicago.
"There is a new strategic plan," said Mark Diamond, principal airline advisory for consultancy ICF. "The focus is on growing services and facilities and attracting more freighters by building an economic case for that."
He pointed out that there was significant manufacturing in the region, particularly in aerospace, "but we have a certain amount of leakage, companies are trucking as far as Chicago, as well as Miami and New York. We are not sure why – we are in the process of finding out."
Korean Air Cargo currently puts the highest volumes through the airport, which handled 648,000 tonnes last year, but other airlines are interested in more operations, claimed the airport.
The state of Georgia is blessed with several advantages. It is home to well-known brands such as Home Depot, Coca-Cola and Gulfstream Aerospace. It has Savannah, the US's fourth-busiest container port. It has a major railway hub and the second-largest inland port in the US. It also has distribution and fulfilment centres for companies such as Amazon, Walmart, Target and Kimberly -Clark. And its mayor, Kasim Reed, is renowned for his faith in logistics as an economic generator.
But so far it has failed to attract the air freight a city of its importance might expect.
"We have been listening to airlines and forwarders about some of the headaches that occur," said Jonathan Lance, director properties and airline affairs.  "We want Atlanta to become the favoured airport, and offer what shippers are looking for."
Alongside building new cargo facilities, the airport is also in the process of improving procedures, such as speeding up its trucks via a text message system for drivers, to keep freight moving.
"The investment shows we want to change," added Mr Lance. "In five years we will have a significant amount of capacity, and if we address the stumbling points, we want to be known as a cargo hub.
But he added: "As a department of the city, our goals are broader."
The airport is working closely with the metropolitan area. Troels Adrian, director for supply chain ecosystem expansion for Metro Atlanta Chamber, said the airport had been critical to the region's economic success.
"Without the airport, Atlanta would not be the city it is today. Passenger or cargo, it comes up in every conversation, so we recognise fully that it is an economic engine. Supply chain success is dependent on a strong cargo community.
"There is growth. But forwarders need to be educated and people need to understand the trajectory."
While the airport is not planning to focus too much on perishables, which rival Miami has made its own, Mr Adrian added that the state's investment in logistics, as well as the growth in e-commerce, would be an overall benefit.
"There is a lot of e-commerce and it's among the top fulfilment regions in the country. We need backhaul too, but Atlanta is becoming a tech hub. We are naturally starting to see a synergy with distribution. The south-east accounts for about 20% of the US's exports and imports so it's a huge market."
The team has been looking at other airports to see how they have boosted their cargo operations. Rickenbacker, it noted, managed to generate back haul traffic.
"It's a very different scale of operation, but there are things we can learn," said Mr Lance.
Atlanta also did a major study of European airports, and liked, for example, the holistic approach at Amsterdam.
The airport's "master plan" runs until 2030 – "but then we have got to keep innovating," said director of air services Elliott Page.