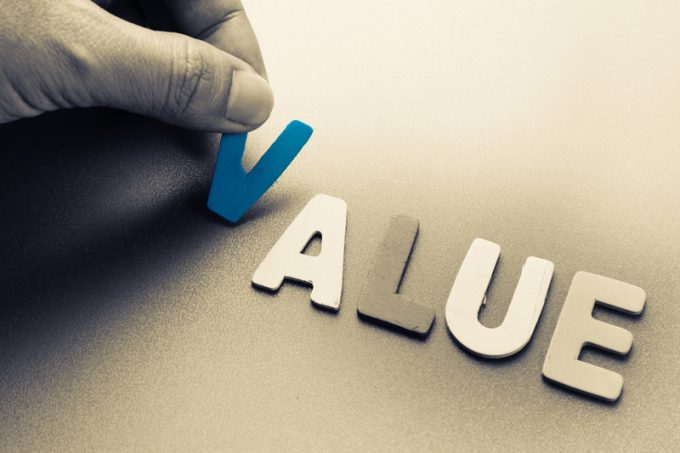 BERKSHIRE HATHAWAY INC
(by Warren E. Buffett, Chairman of the Board, 26 February 2022)
To the Shareholders of Berkshire Hathaway Inc.:
Charlie Munger, my long-time partner, and I have the job of managing a portion of your savings. We are honored by your trust.
Our position carries with it the responsibility to report to you what we would like to know if we were the absentee owner and you were the manager. We enjoy communicating directly with you through this annual letter, and through the annual meeting as well.
Our policy is to treat all shareholders equally. Therefore, we do not hold discussions with analysts nor large institutions. Whenever possible, also, we release important communications on Saturday mornings in order to maximize the time for shareholders and the media to absorb the news before markets open on Monday.
A wealth of Berkshire facts and figures are set forth in the annual 10-K that the company regularly files with the S.E.C. and that we reproduce on pages K-1 – K-119. Some shareholders will find this detail engrossing; others will simply prefer to learn what Charlie and I believe is new or interesting at Berkshire.
Alas, there was little action of that sort in 2021. We did, though, make reasonable progress in increasing the intrinsic value of your shares. That task has been my primary duty for 57 years. And it will continue to be.
What You Own
Berkshire owns a wide variety of businesses, some in their entirety, some only in part. The second group largely consists of marketable common stocks of major American companies. Additionally, we own a few non-U.S. equities and participate in several joint ventures or other collaborative activities.
Whatever our form of ownership, our goal is to have meaningful investments in businesses with both durable economic advantages and a first-class CEO. Please note particularly that we own stocks based upon our expectations about their long-term business performance and not because we view them as vehicles for timely market moves. That point is crucial: Charlie and I are not stock-pickers; we are business-pickers.
I make many mistakes. Consequently, our extensive collection of businesses includes some enterprises that have truly extraordinary economics, many others that enjoy good economic characteristics, and a few that are marginal. One advantage of our common-stock segment is that – on occasion – it becomes easy to buy pieces of wonderful businesses at wonderful prices. That shooting-fish-in-a-barrel experience is very rare in negotiated transactions and never occurs en masse. It is also far easier to exit from a mistake when it has been made in the marketable arena.
Surprise, Surprise
Here are a few items about your company that often surprise even seasoned investors:
–– Many people perceive Berkshire as a large and somewhat strange collection of financial assets. In truth, Berkshire owns and operates more U.S.-based "infrastructure" assets – classified on our balance sheet as property, plant and equipment – than are owned and operated by any other American corporation. That supremacy has never been our goal. It has, however, become a fact.
At yearend, those domestic infrastructure assets were carried on Berkshire's balance sheet at $158 billion. That number increased last year and will continue to increase. Berkshire always will be building.
–– Every year, your company makes substantial federal income tax payments. In 2021, for example, we paid $3.3 billion while the U.S. Treasury reported total corporate income-tax receipts of $402 billion. Additionally, Berkshire pays substantial state and foreign taxes. "I gave at the office" is an unassailable assertion when made by Berkshire shareholders.
Berkshire's history vividly illustrates the invisible and often unrecognized financial partnership between government and American businesses. Our tale begins early in 1955, when Berkshire Fine Spinning and Hathaway Manufacturing agreed to merge their businesses. In their requests for shareholder approval, these venerable New England textile companies expressed high hopes for the combination.
The Hathaway solicitation, for example, assured its shareholders that "The combination of the resources and managements will result in one of the strongest and most efficient organizations in the textile industry." That upbeat view was endorsed by the company's advisor, Lehman Brothers (yes, that Lehman Brothers).
I'm sure it was a joyous day in both Fall River (Berkshire) and New Bedford (Hathaway) when the union was consummated. After the bands stopped playing and the bankers went home, however, the shareholders reaped a disaster.
In the nine years following the merger, Berkshire's owners watched the company's net worth crater from $51.4 million to $22.1 million. In part, this decline was caused by stock repurchases, ill-advised dividends and plant shutdowns. But nine years of effort by many thousands of employees delivered an operating loss as well. Berkshire's struggles were not unusual: The New England textile industry had silently entered an extended and non-reversible death march.
During the nine post-merger years, the U.S. Treasury suffered as well from Berkshire's troubles. All told, the company paid the government only $337,359 in income tax during that period – a pathetic $100 per day.
Early in 1965, things changed. Berkshire installed new management that redeployed available cash and steered essentially all earnings into a variety of good businesses, most of which remained good through the years. Coupling reinvestment of earnings with the power of compounding worked its magic, and shareholders prospered.
Berkshire's owners, it should be noted, were not the only beneficiary of that course correction. Their "silent partner," the U.S. Treasury, proceeded to collect many tens of billions of dollars from the company in income tax payments. Remember the $100 daily? Now, Berkshire pays roughly $9 million daily to the Treasury.
In fairness to our governmental partner, our shareholders should acknowledge – indeed trumpet – the fact that Berkshire's prosperity has been fostered mightily because the company has operated in America. Our country would have done splendidly in the years since 1965 without Berkshire. Absent our American home, however, Berkshire would never have come close to becoming what it is today. When you see the flag, say thanks.
–– From an $8.6 million purchase of National Indemnity in 1967, Berkshire has become the world leader in insurance "float" – money we hold and can invest but that does not belong to us. Including a relatively small sum derived from life insurance, Berkshire's total float has grown from $19 million when we entered the insurance business to $147 billion.
So far, this float has cost us less than nothing. Though we have experienced a number of years when insurance losses combined with operating expenses exceeded premiums, overall we have earned a modest 55-year profit from the underwriting activities that generated our float.
Of equal importance, float is very sticky. Funds attributable to our insurance operations come and go daily, but their aggregate total is immune from precipitous decline. When it comes to investing float, we can therefore think long-term.
If you are not already familiar with the concept of float, I refer you to a long explanation on page A-5. To my surprise, our float increased $9 billion last year, a buildup of value that is important to Berkshire owners though is not reflected in our GAAP ("generally-accepted accounting principles") presentation of earnings and net worth.
Much of our huge value creation in insurance is attributable to Berkshire's good luck in my 1986 hiring of Ajit Jain. We first met on a Saturday morning, and I quickly asked Ajit what his insurance experience had been. He replied, "None."
I said, "Nobody's perfect," and hired him. That was my lucky day: Ajit actually was as perfect a choice as could have been made. Better yet, he continues to be – 35 years later.
One final thought about insurance: I believe that it is likely – but far from assured – that Berkshire's float can be maintained without our incurring a long-term underwriting loss. I am certain, however, that there will be some years when we experience such losses, perhaps involving very large sums.
Berkshire is constructed to handle catastrophic events as no other insurer – and that priority will remain long after Charlie and I are gone…
To read the full letter, click here now.
ALL SHAREHOLDER LETTERS INCLUDE COPYRIGHTED MATERIAL REPRODUCED WITH PERMISSION