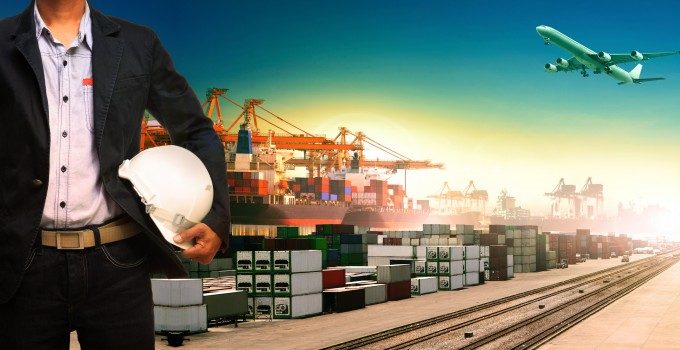 Chicago O'Hare airport (ORD) has added capacity in its cargo area – with impeccable timing.
The second phase of the airport's expansion of its cargo section is coming onstream just as freight volumes are building for a strong peak season.
After the opening of the first phase of the three-stage development project in December, the second stage added a 240,000 sq ft cargo building, which houses handling companies Swissport and Burak Handling as well as Cargolux.
"The timing has been good for the airport," said Shawn McWhorter, president for the Americas at Nippon Cargo Airlines (NCA). "This adds a lot of warehouse space and parking outside at a time when traffic is going strong."
ORD handled 921,046 tons in the first six months of this year, an increase of 15.3% on 2016, and is on course for a record north of the 1.8 million ton mark, according to the airport authority.
Except for the normal dip during the Chinese new year holiday, which keeps factories in China closed, this year has seen steady traffic, and demand indicates a strong peak season ahead, Mr McWhorter said.
NCA, which claims to be the largest international freighter operator at ORD, runs 16 B747-8 freighters a week through the airport and is planning to add one more weekly frequency for the peak season.
"We don't have much extra capacity," Mr McWhorter said, indicating that demand would justify a larger increase in lift in the coming months.
While the facilities on airport look set to cope well with the rise in tonnage, roadside access may be an issue, Mr McWhorter said, noting that road access would be strained if all the truck docks at the facilities that have come on stream since last year were occupied.
NCA's facility is located in the southern periphery of the airport, whereas the new cargo area is rising in the north-east section of ORD.
Much of the development of the North-east Cargo Center, which is built and managed by cargo property developer Aeroterm, is geared to bring operations on-site which have so far operated off airport, due to space constraints as well as higher costs, Mr McWhorter noted, adding that the airport had moved to curtail off-airport activities.
Operators that continue to stay off site will have to use at least some facilities on the airport or move their freight through points where fees are levied, effectively killing off the previous cost advantage of off-airport locations.
With a slew of leases due to expire next spring and summer, the airport authority recently announced a uniform rate structure for ground and facility leases at ORD, with the new annual rates set at $2.25 per sq ft for hangar and ground rents and $10 per sq ft for cargo buildings, while carriers that do not occupy space on airport property will face a fee of $5 per ton for cargo moved on or off the airport.
According to the airport authority, all new revenue from the new leases will go to capital investment in airport facilities. The new fees are expected to generate an additional $41m annually for investment.
Phase three of the North-east Cargo Center is expected to come onstream in two or three years. It will bring the area up to 915,000 sq ft of warehouse and office space and apron to park up to 13 large widebody freighters. Overall, Aeroterm is investing $160m in the project, with another $62m coming from airport funds.