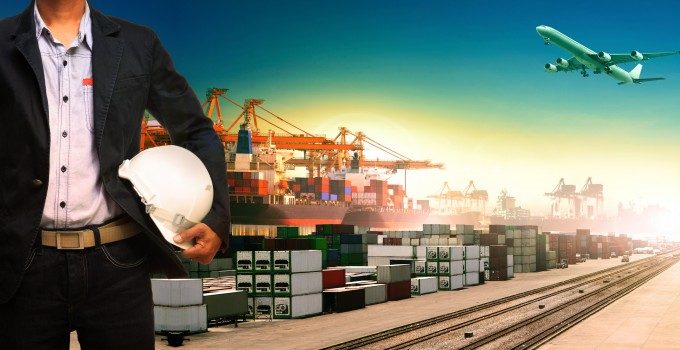 The Loadstar never wants to be the bearer of bad tidings. But it's not looking good for the air freight industry. While the product launch for Apple's new iPhone 5 looks set to be September 12, and Samsung's Galaxy Note 2 expected to be at the end of August, few forwarders or airlines have reported any notable rise in demand or bookings. And those that have been in touch with the high-tech industry report only that it has been putting the squeeze on rates.
Rising passenger numbers and carriers' summer schedules seem to be partly to blame, as there is simply no fight over capacity. The bellies are hungry, and even high-tech product launches don't seem to be hitting the spot.
"Everyone expected a spike in March when the new iPad came out," said one manager from a HK-based logistics company. "It didn't really happen. New launches may affect the market to some degree, but we don't think there'll be any peak season."
IATA announced today that air travel (passengers) expanded 6.2% in June, leading to a 4.5% capacity rise – freight demand meanwhile grew just 0.8% while capacity expanded 1.7%.
These are hardly exhilarating figures, and few are prepared to bet on a boom, however small.
"The problem with air freight is that you never know until the last minute," says Matthew Marriott, commercial director of Hellmann Worldwide Logistics UK. "There is talk of an Indian summer, perhaps an upturn at the end of the year. It all depends on inventory levels."
Lufthansa Cargo has suggested a similar narrative, saying it can't see a recovery in demand until the fourth quarter at the earliest.
One forwarder, who specialises in the garment industry, reports that one major clothing brand has so far sold less than 25% of its summer stock. "People aren't spending on luxury goods, and they are not even spending on cheap clothes such as Primark. We are advising that no one uses air freight unless they really have to."
The garment industry seems to have faced a wholesale shift this year. "The whole model has changed to sea freight, where air freight used to be the first choice. Whatever they shipped used to be sold as soon as it hit the floor, and the retailers would make their money on the first day stock arrived. But now stocks aren't selling, it's much better to have it sitting on a boat, or sitting at the quay. The problem with air freight is that stocks always arrive quickly."
He can't see any signs of this changing. "The garment industry has got far better control over its supply chain in general. Our customers have got better. They have a better control of their portfolio and stock, which ultimately means they don't need to use air freight. We think this is the new norm."
With the air cargo industry, and IATA Cargo in particular pushing for greater recognition and investment from passenger division colleagues, this year's weak freight demand will undoubtedly work against these efforts as cargo's share of overall carrier revenues is likely to dip. Recent management shake-ups in US carriers, which have led to the loss of senior cargo executives – many of whom have been replaced with less experienced passenger-based colleagues – suggests that the air freight industry still has some way to go before it is taken seriously across the board.
But right now, as head of air freight for Damco, Remo Eigenmann told The Loadstar, nothing is predictable. "The uncertainty is a problem, along with all the political instability. Growth seems to be more or less 0%. No one expects a real peak season this year. But you never know. I would expect it to be flat, but circumstances are not that easy to predict. Also the market can be pretty volatile – there may be strikes, ash clouds – all kinds of things might happen."
And on that note, The Loadstar will leave you with the words of John Cleese in Clockwise. "It's not the despair, Laura, I can take the despair. It's the hope I can't stand."