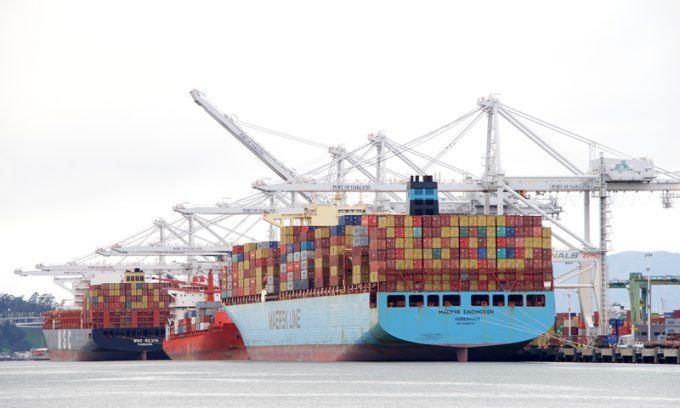 Maersk has confirmed that the 13,200 Maersk Eindhoven, which last week lost 260 containers overboard, is on course for the APM Terminals facility in Yokohama, for repairs.
"Maersk Eindhoven is currently in Japanese waters, awaiting clearance for transit into APM Terminals Yokohama on 25 February," an advisory from the carrier said, explaining that the next three days in Japan are a public holiday.
It added: "Company surveyors and salvors are on the ship today, reviewing vessel and safety conditions. We expect to be able to share more details in the days ahead when we have clarity on the timing these activities will encompass.
"The ship's engine and seaworthiness is in good working order, and the port call repairs will address some steel railings, inspection of hatch covers and other activities the surveyors might find.
"At this point in time, we have ensured that all replacement materials and welding activities can be performed in port. This is subject to change in the event our inspection and survey process finds new items to repair," it added.
It said that after repairs, the vessel would rejoin the 2M's TP6/Shogun-Pearl pendulum service.
Maersk said a further 65 containers had been damaged in the incident on 17 February, en route from the Chinese port of Xiamen to Los Angeles when heavy weather caused engine failure that lasted for three-to-four minutes.