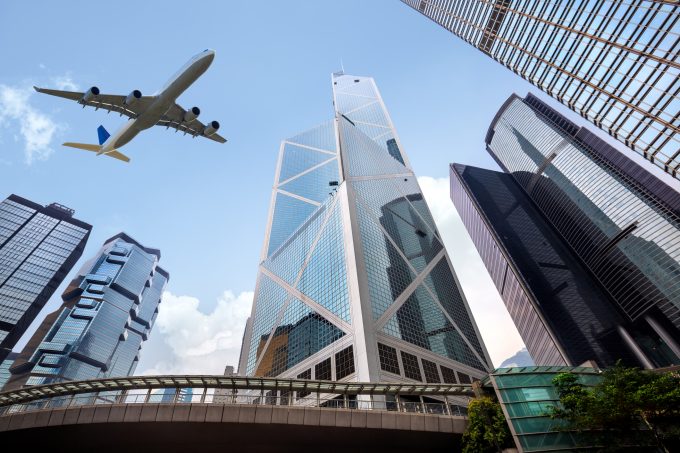 Shippers should brace for expensive air charters on the transpacific in the fourth quarter, as e-commerce sales – plus volcanic ash –  begin to affect airline capacity.
Forwarders and carriers are currently reporting record rates and demand from Hong Kong and China to the US, Brazil and Mexico.
"There is high demand for space allocation every week," said one Hong Kong-based air freight forwarder. "Air freight rates to Brazil and Mexico keep growing higher, and there is sill demand for space.
"Local agents are now discussing charters for the fourth quarter."
He said that the majority of air freight to the US currently is e-commerce, and whole warehouses on the US west coast were being dedicated to e-tail.
"The e-commerce business is affecting space allocations to the US. The main air services to the US in the fourth quarter will be master loader charter flights," he added.
Cathay Pacific confirmed the trend. "The market is indeed very strong at the moment, and we are seeing loads at this time that buck the trend of the last four years," said general manager cargo, Mark Sutch.
"There is underlying strong trade – both general cargo and e-commerce really seem to be driving this. Moreover the recent volcanic ash in the Anchorage area is having an affect.
"For us it means we are operating flights, but we have seen a number with a reduced payload due to the extra fuel uplift to accommodate alternative flight plans."
Mr Sutch confirmed that Cathay was receiving "many" charter requests, but could not accommodate all of them, as the aircraft were on full rotation already.
Meanwhile Cargolux today announced that it is launching a Zhengzhou-Atlanta service, only its second direct China-US route after Chicago.
The carrier also confirmed the reports.
"Demand on Cargolux's Zhengzhou flights is exceptionally strong, fuelled in part by growth in e-commerce," it said in a statement.
"Demand from Asia to the Americas is also boosted by growing markets in Brazil and Mexico that are mainly served via North America."
Asia-Europe is faring less well. The market is stable, but carriers are said to be "testing the market" to see if higher rates are sustainable.
"Space to the EU is only tight at the weekend, weekdays remain normal," said one Asian forwarder. "The air freight rate hasn't changed in the past few weeks."
However, he noted, the local market was full of rumours, suggesting shortly-to-come peaks, especially concerning the high-tech market. "We keep hearing Apple will have high-tech product exports soon," he said.
He added that the Maersk cyber attack had had no affect on air freight.