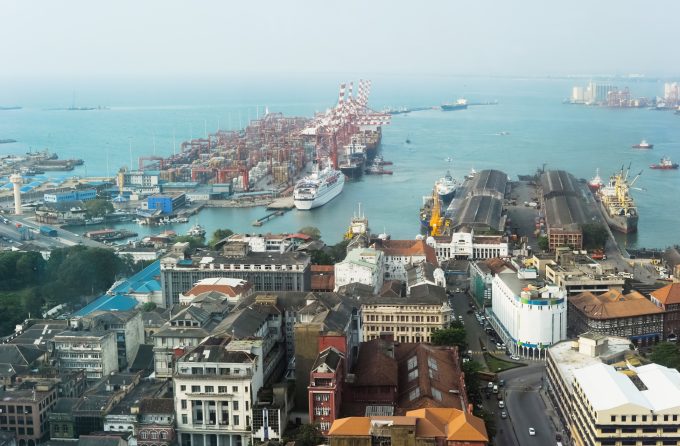 With sluggish global container port growth of just 0.5% in the first quarter of the year, which followed a miserable 1% growth in 2015, Drewry has identified the South Asia region as a "shining light" in an otherwise weak global market.
According to Drewry Maritime Research data, the South Asia/Indian subcontinent saw container throughput gain 5.3% in the first three months of this year, compared with the same period of 2015.
This, said the consultant, was the highest growth attained by any region in the quarter – 10 times the global average – and without it the industry would have struggled to record any expansion at all.
All of the major South Asian nations contributed to the increased Q1 container throughput of 22m teu. Indian port box throughput was up year-on-year by 234,000 teu in the quarter; Pakistan's volumes were 274,000 teu ahead and Bangladesh grew by 324,000 teu in the period.
The numbers include empty container movements and transhipment, with an increase in the latter a significant reason for the throughput spike, noted Drewry.
Explaining the increase in transhipment activity, the consultant said: "Lagging port infrastructure in the region for many years meant that container lines preferred to base their hub and spoke networks in the Middle East and South-east Asia, but the development of Colombo as a viable hub following the end of the civil war in 2009 has boosted the South Asia teu count."
Specifically, added Drewry, Colombo's establishment as a genuine hub port coincided with the opening of the Colombo International Container Terminal (CICT) at the South Harbour facility in 2013, which offers a 20-metre access channel for the largest container vessels afloat.
CICT has now become a key east-west hub, handling around 75% of all transhipment traffic to other countries in the region notes Drewry, and has especially benefited from the current export garment boom enjoyed by the region.
Indeed, aided by some "very competitive transhipment tariffs", the facility attracted a further 144,000 teu of traffic in the first quarter of this year, gaining 11.5% on the same period of 2015, said Drewry. And with several new deepwater port developments in the pipeline across South Asia, the region is primed to attract more direct services, suggests the consultant.
"With dynamic economies and big investment in port infrastructure South Asia's importance to the container market will continue to grow," it concluded.