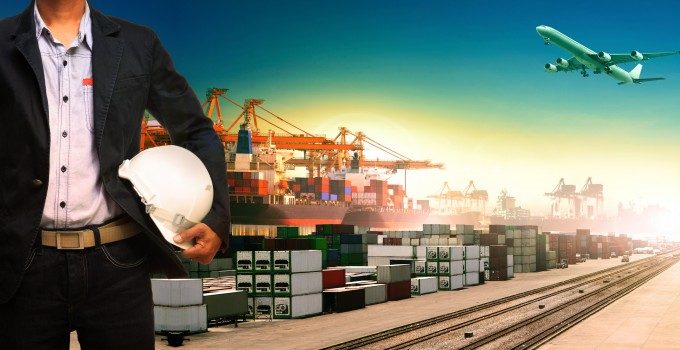 Industry players have expressed shock that SkyLink Aviation, an asset-light Canadian company which specialises in military and humanitarian contracts, has filed for protection from its creditors. Using the Companies' Creditors Arrangement Act the business is attempting to recapitalise after amassing debts of $149.42m – including $7.7m relating to "ordinary course trade and employee obligations".
According to court documents filed in Ontario, the company has "no reasonable expectation that in the near term [it] will be able to generate sufficient cash flow through its operations to support its existing debt obligations…the applicant takes the position that it is insolvent."
Industry players familiar with the company expressed surprise at the news. "I'm surprised and shocked. It was a major player in Afghanistan and Iraq and had some lucrative military contracts," revealed one source.
In March 2003, SkyLink signed a lucrative USAID contract, reportedly worth $17m, to manage Iraq's airports, including providing ground operations and fuel supply, leading to multiple other contracts in the country over the next six years. It has also enjoyed "sweetheart deals" on contracts in Afghanistan. "It has made a lot of money over the years," said another well-placed source.
The 'missing money' – or explanation for the high amount of debt – is less scurrilous than some observers have speculated. One source reports that after its costs in Iraq rose, SkyLink "ran for cover" to private equity company, Apollo Group. According to Dow Jones, the company could not support the debt load which resulted from the private equity takeover by Apollo in 2009. Apollo led a group which bought SkyLink for C$125m ($121.65m), using debt to finance the transaction. Apollo bailed out last year and sold its stake in the company, after SkyLink refinanced by selling C$110m of bonds in Canada's high-yield market, which were trading at a low level.
SkyLink, which uses mostly Russian-built aircraft and helicopters, reportedly owns only two aircraft, and faced variable costs which failed to cover the fixed interest payments on the debt, said to amount to $13.5m per year.
Under the terms of the reorganisation, the company plans to reduce debt by more than $100m after most creditors agreed to recapitalisation, which will see them own the company. However, only 64% of secured note holders have agreed with the plan.
SkyLink wasn't available for comment. But in an affidavit with the filing, Jan Ottens, president and CEO, said: "While SkyLink continues to enjoy a strong market reputation and an excellent performance track-record, the SkyLink business has suffered from shrinking industry demand, largely deriving from the disengagement of allied military and humanitarian personnel from Afghanistan and Iraq."
With so many companies reliant on the ever-decreasing US military contracts, the challenges at SkyLink have focused attention on other businesses in the same area.
One source added: "SkyLink was a well-run company, but mostly focused on military and disaster relief, and had a large and expensive board of ex-diplomats and retired generals. Just imagine how much that business must have gone down with the budget cuts to force this. Then think of companies such as Atlas, Evergreen, Southern, World, Volga Dnepr and Polet, all with similar dependency – but worse, as they also have heavy assets."
SkyLink Aviation has had a colourful past. Headed since 2008 by Mr Ottens, formerly of KLM, it was founded by Walter Arbib and Surjit Babra. It has faced more than one investigation by authorities, and was sued by the part-owner of SkyLink Arabia, its Iraqi subsidiary. Richard Galustian alleged that Mr Arbib and Mr Babra defrauded him of a promised 10% stake in the company, and that SkyLink Arabia's total revenues from 2007 to 2008 amounted to $100m. Mr Galustian lost the case in an Ontario court, but later won an appeal in the US.
Much of SkyLink's Iraqi contracts went through SkyLink Arabia, which, since Apollo's acquisition, has no connections with SkyLink Aviation, and has now become part of the SKA Group of Companies.