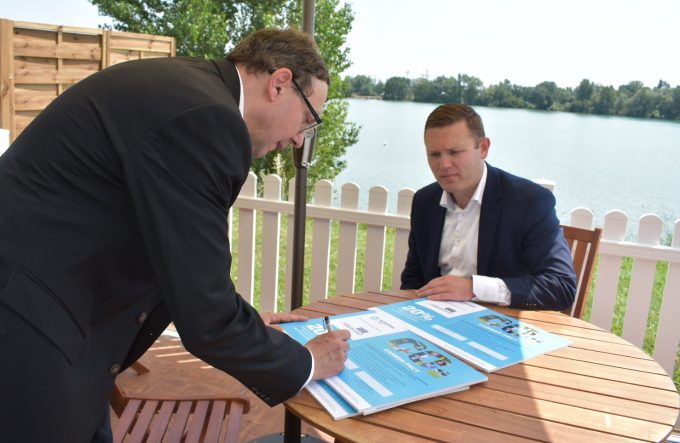 Environmental lobbyists have derided "ambitious" CO2 reduction plans announced by four international shipping associations as "hardly a break from business as usual".
Yesterday, Bimco, Intercargo, the International Chamber of Shipping and Intertanko jointly proposed that the International Maritime Organization (IMO) regulate to maintain international shipping's annual CO2 emissions below 2008 levels, and reduce emissions per tonne of cargo transported by at least 50% of 2008 levels by 2050.
The director of global shipping operations at Carbon War Room, Maurice Meehan, says the objectives "lack the ambition" expected of the shipping sector, give that overall cargo volumes are expected to double by 2050.
"This position effectively states that from today until 2050, overall greenhouse gas (GHG) emission levels will stay roughly where they were at their height in 2008," said Mr Meehan.
"The Paris Agreement has set the world on a two-degree trajectory and shipping must make goals in line with this, which equate to a 50% reduction in actual annual GHG emissions by 2050, not just operational efficiency goals which fails to account for future growth in the sector."
While acknowledging the group's suggestions to implement an emissions reduction target for 2025, he is calling for support for a target that brings shipping in line with Paris Agreement goals.
Faig Abbasov, of the Clean Shipping Coalition, said in order to achieve an effective global commitment, "real leadership" rather than "decorative words" was required.
"No commitment to cap and reduce global emissions in absolute terms by at least 50% by 2050, compared with current levels, is hardly a break from business as usual," said Mr Abbasov.
"The industry's 'ambitious' proposal explicitly refuses this commitment, and it is time to shape up or ship out."
On the same day, beer, wine and spirits forwarder JF Hillebrand and Maersk Line announced a partnership aimed at reducing CO2 emissions by 20% per container until 2025.
Signing the so-called Carbon Pact, head of sustainable development at JF Hillebrand Bruno Cornaille said sustainable transport was "crucial".
"JF Hillebrand aims to be at the forefront of sustainable international logistics services for the industry in which we operate," said Mr Cornaille. "We continue to make strides in reducing our own environmental impact, as climate change is a global issue".