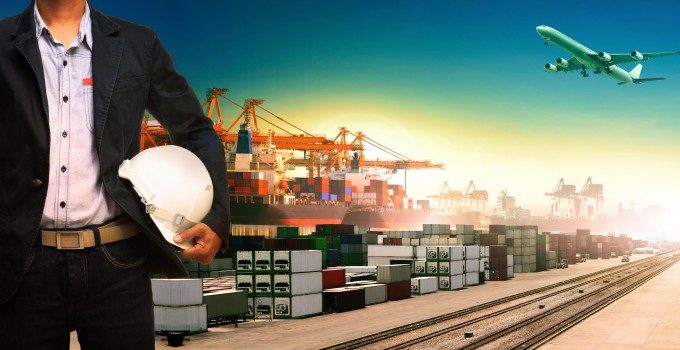 Major shippers are calling on shipping lines to develop a greater range of services and claim carriers experiencing financial difficulties pose a huge risk to their supply chains.
Rolf Niese, until recently head of logistics operations at British American Tobacco, told delegates at the TOC Container Supply Chain event that many shippers had "celebrated" the lowest freight rates seen in living memory.
But he added that the recent surge in consolidation in the sector presented huge challenges to those operating global supply chains.
He told delegates in Hamburg this week: "With all the M&A activity there is a lot of uncertainty. Firstly, we are not well informed: we do not who is cooperating with whom, and where; or which carriers are on the M&A list.
"This is a huge risk for us," he said.
Mr Neise added that shipping lines needed to imitate freight forwarders and offer a greater range of services, as well as differentiate their offering from competitors.
"What we are seeing in the 3PL sector is that they differentiate their services, such as guaranteeing on-time deliveries. And we are always asked whether we would pay for this: yes we would, in fact we already do with our 3PLs."
But he added: "I'm of the opinion that more and more carriers are simply focused on their core business and not taking the end-to-end view. But we, as a shipper, are only interested in the end-to-end view of the supply chian."
Filip Degroote, EMEA transportation director for Stanley Black & Decker, told The Loadstar: "Carriers' problems pose huge difficulties for us.
"We currently have cargo with Hanjin, and so are monitoring its situation daily, because the danger is that cargo could get blocked and it is extremely difficult to retrieve it.
"In a lot of cases, these goods are already sold to our customers and we are not able to manufacture them again, because everything we do is based around inventory, and we are selling out of that inventory to customers who are waiting for their goods.
"This isn't just restricted to ocean transport. Last year I had two tier-one road transport providers who went bankrupt which resulted in cargo getting blocked, causing huge disruption to our supply chain."
Mr Degroote said Black & Decker had traditionally employed 3PLs to manage its supply chain, but due to continuing pressures on inventory it was now building its own LCL boxes, and was increasingly looking to contract directly with carriers.
"However, if carriers want to play a bigger role with Black & Decker, they will need to provide some of the services the 3PLs provide," he said.