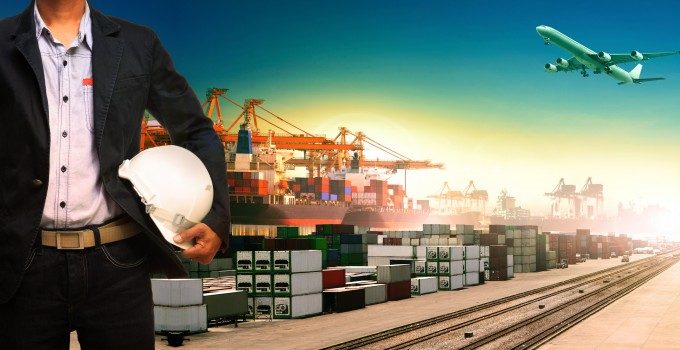 How on earth does the shipping sector manage to maintain a positive outlook in the face of such a sustained downturn? It is not a question that is answered in the results from the latest Moore Stephens shipping confidence survey, which claims that confidence among shipping operators has been on the rise for three consecutive months.
According to the company's quarterly Shipping Confidence Index, sentiment in the industry is at its highest for two and half years – this was announced on the same day that Maersk launched the first of its Triple-E 18,000teu vessels, christened today in South Korea as the Maersk McKinney Moller.
Admittedly, the Moore Stephens index includes respondents from the dry bulk and tanker shipping sectors – neither of which are exactly enjoying boom times at the moment – but what is most extraordinary about the findings is that increased numbers of shipowners are heading back to shipyards to place orders for new ships – and the thing they are most concerned about is the lack of finance.
Although it is always difficult to get a truly objective picture of ordering activity, some reports suggest that it is a staggering 1,000% up on the same period last year – when there has clearly been no discernible improvement in demand for shipping services. In fact, the overwhelming majority of those surveyed in the container segment did not think that freight rates would rise over the next year and many expressed dismay at the continuing overcapacity in almost all trades.
Greek owners in particular, sensing this is the time to buy ships at the cheapest prices, have been in talks with Chinese yards. Many of these shipbuilders are state-supported and important local employers, and their ships come with generous financial terms offered by China's Export-Import bank.
The dismay with which many view the container shipping sector is shared by ratings agency Moody's (although in recent years it has hardly distinguished itself with accurate analysis given the way it managed to miss the onset of the sub-prime crisis and subsequent recession). It predicted yesterday that global demand for container transport would be likely to rise by 2-3% this year while the fleet is expected grow by 7%, which includes scrappings.
"We do not envisage an improvement in freight rates before late 2014 when the order backlog could begin to decline (providing not that many new orders are placed) and the overcapacity that has built up should start to reduce," it said.
The problem is that while freight rates remain under pressure, most owners, especially shipping lines, are reluctant to order, and while that state persists ship prices remain cheap, which makes them attractive to speculative asset investors, which in turn propels further overcapacity and dampens freight rates – a gloriously non-virtuous circle.