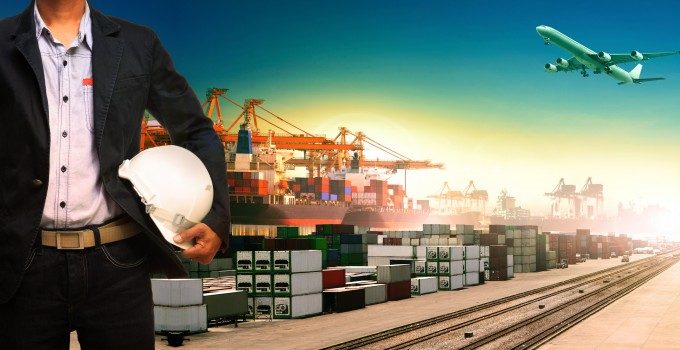 With the shares in China's state-run shipping groups China Cosco and China Shipping Container Lines (CSCL) suspended, awaiting confirmation from Beijing of a merger, rival east-west networks will seek to protect their market share and expand vessel-sharing agreements.
Phone lines to senior executives of Cosco, a long-term member of the CKYHE alliance, and CSCL, a founder member of the newly-formed Ocean 3, have been red hot this week from the calls by fellows and rivals since the suspension of share trading on 10 August.
Most analysts agree that a merger between the container operations of Cosco and CSCL makes sense; not least because the current business plans of the two carriers seem unable to predict a profit – even in the brief windows of good trading conditions.
Indeed, according to Drewry, the combined operating losses of the carriers over the past five years is fast approaching $1bn – despite the attempts of Cosco and CSCL to prop up their balance sheets by selling 'family silver' assets at every opportunity.
Drewry opined: "A merger would likely entail much better financial efficiencies and prudent use of capital. The combined entity will be able to get access to better financing synergies from banks and capital markets."
The consultant also speculated on the ramifications for the alliances, discounting the merger of the CKYHE and Ocean 3, given that the combined market share of the two, at 41%, would be unlikely to be approved by regulators who regard a 30% market share as the ceiling.
Instead, argues Drewry, it would seem that there would be winners and losers from a merger of the Chinese carriers.
For example, if the Ocean 3 were to attract the newly-merged carrier, its east-west alliance market share would increase to 23%, propelling it into the status of third-biggest alliance, behind the 2M at 30%, and just behind the G6 alliance of 24%.
However, if Ocean 3 were to lose CSCL its market share would drop to 13%, obliging the alliance to either poach a new carrier from a rival grouping, or perhaps face the unpalatable prospect of the remaining partners, CMA CGM and UASC, being obliged to seek another VSA.
But, as seems more likely, if the CKYHE succeeded in maintaining the Chinese representation within its 'Asian' alliance in the form of a new Cosco/CSCL, its market share would jump to 28%, moving it very close to the current market dominance enjoyed by Maersk Line and MSC in their 2M VSA.
Moreover, the CKYHE could also not afford to lose a member: if Cosco were to quit due to the merger, its market share would fall to 17%, noted Drewry.
Nevertheless, one would expect that in order to achieve the object of the exercise, a merger between Cosco and CSCL would result in a significant rationalisation of the two unwieldy businesses, which could include some significant cuts in ships and services, and, as a consequence, market share would also be diluted.