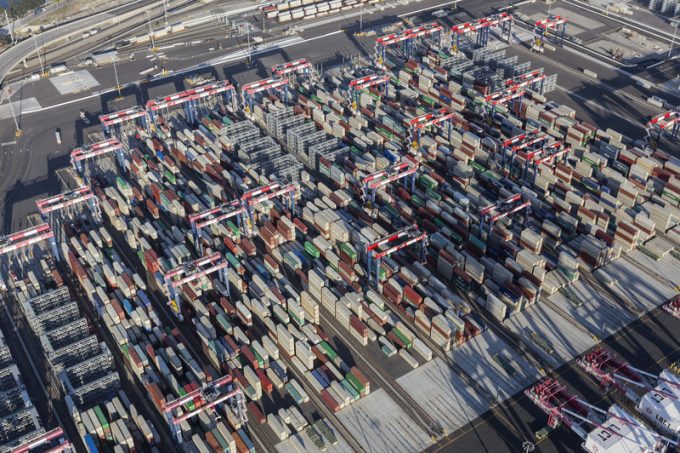 Shippers have called on carriers, infrastructure operators and freight service providers to improve visibility in the ocean freight supply chain.
Speaking at the European Shippers' Council's Maritime Day in Rotterdam last week, Bart Kuipers of the city's Erasmus University said ports had a particularly bad reputation.
"One shipper told me that whenever someone mentions the phrase 'sea port' to him, he shudders," said Mr Kuipers.
"He compares the problems he has experienced at ports – and those colleagues have told him of – to black holes, places where things can happen without any visibility."
Senior advisor in Drewry's supply chain team Stijn Rubens said he believed part of the problem with lack of transparency in shipping was due to the industry's fragmentation.
However, despite the complexities involved in improving visibility, there had been some effort by liners to achieve this, he added.
"Although this comes with the caveat of a very big 'but'," continued Mr Rubens. "There are core problems, such as how you handle all the data if you adopt a technological solution to improve things.
"Would shippers be willing to pay for all that data, and would they be willing to deal with it, and also know how to deal with it? There are two sides to every story."
Belgian Shippers' Council vice president Jurgen Huygh said transparency was "very important" for cargo owners. In particular, he noted, shippers wanted improved visibility on pricing and charges, as the rates they were being given did not always "tell the whole story".
"We go to the forwarder, we get a price, but this is not the complete price; there are multiple surcharges that we then have to add on," said Mr Huygh.
"If you look only at the container price, this is the wrong reflection when choosing a carrier and forwarder, so you need the full cost to make the complete decision."
Even so, he acknowledged, there had been improvements over recent years when it came to carriers enhancing visibility. He cited the ability, on shipping lines' websites, to see where ships are, what their expected arrival time is at ports and any issues that may affect this.
"And there is more neutral data now, which means you can reflect on what you're being told. This allows you to see if what your supply chain partners are telling you is genuine, or if there is party at fault trying to offload its responsibilities."