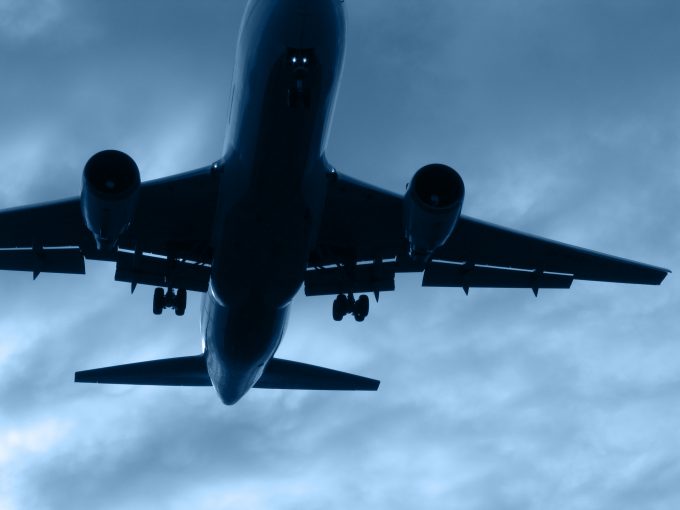 In the face of a weak sea freight sector, shippers are turning to air cargo for reliability – and are satisfied with the service they receive.
In a survey conducted by IATA, shippers gave air cargo seven marks out of 10 for satisfaction, delegates at the World Cargo Symposium in Abu Dhabi heard yesterday.
"There is still more work to be done, but there was a significantly higher number of shippers who gave nine or ten points – some shippers are very satisfied," said Glyn Hughes, IATA Cargo chief.
"But we have to make sure that number goes up."
Shippers also see air as more competitive than other modes – last year it was just 28%, but the latest survey shows 41% think air freight more competitive.
"Maritime is getting it badly wrong," said Chris Welsh, head of the Global Shippers' Forum.
"They are trying to establish a business model that works for them. But the advantage they had has gone out of the window."
He added that the situation had been compounded by last year's Hanjin crisis.
The need for reliability in just-in-time supply chains, a growing sector, has also boosted the choice of air cargo, he said.
"Where just-in-time is so critical, they have switched to air freight. But there's a lot more we can do to improve the value."
Tom Crabtree, business development manager for Boeing, said prospects for air versus sea were good.
"Containerships account for volumes of about 1.7bn tonnes a year, mostly commodities that really don't pay. But [ocean freight] is the bogeyman in that it takes cargo off our planes.
"Shippers will pick containerships if they don't need reliability or speed. But shipping is on its knees – the industry lost $4bn last year, and our sector stands to benefit over the next two or three years."
However, the survey also reveals that 75% of shippers – up some 20% on the previous year – are actively looking for more collaboration with air freight supply chain partners, and more dialogue, said Mr Hughes. "That's how you come up with solutions they are looking for," he added.
Mr Welsh agreed that shippers wanted greater contact.
"The industry is genuinely trying to work collaboratively to make the product more attractive, but shippers are saying the industry can do better.
"Air cargo is quite lucky, because the shippers are now highly engaged with the rest of the supply chain. It's a bit more adversarial in maritime.
"The shippers would like direct contact with airlines, and many feel that they have been shut out, which also means that air has not been close to its customers. But they should have better relationships, and then you'll have a more integrated supply chain.
"Shippers have contracts with the shipping lines and separate contracts with forwarders for warehousing and so on. Shippers want a direct contract relationship in air freight, which would give them leverage."
Barry Nassberg, CCO of handler WFS, argued that shippers should also then have a relationship with handlers, which have a critical role in the supply chain.
"It is close to never that an airline and a shipper come to see our operation. There are some exceptions in pharma and perishables. But it is really rare, and there is a perception that it's not right. Many agents would absolutely not want it, it's very proprietary.
"I think we need to breach that wall, as we are not trying to break in commercially. If you don't talk to the handler in the chain, you are losing the greatest opportunity to improve it."
But Essa al-Saleh, CEO of Agility Logistics, said the supply chain was far broader than the air cargo part.
"We don't just sell port to port."