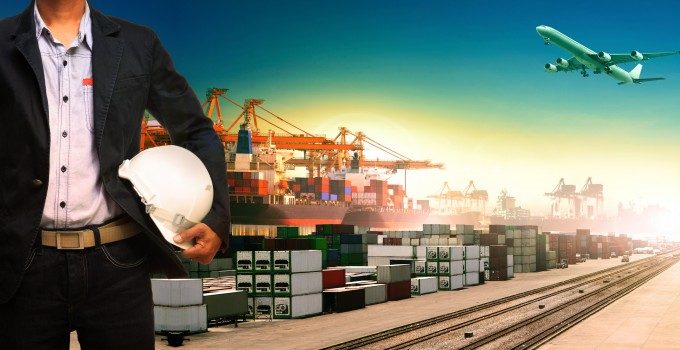 The prospect of major delays reoccurring in South Africa's ports due to labour unrest appears to be increasingly likely as workers in a range of sectors across the country become ever-more militant.
Guy Lundy, deputy chairman of the Western Cape Investment and Trade Promotion Agency in South Africa, said that extremely violent labour action seen at some of the country's mines last year could have the effect of inducing other unions to engage in industrial unrest.
"I would lay money on the table that we will see similar civil unrest across the board – not only in the farms, but also the mines, in transport and various other sectors in the coming year," he told delegates at the recent Cool Logistics Africa conference in Cape Town.
His comments came against a backdrop of unrest in the country's farming and public transport sectors – a strike by bus drivers was getting underway as he spoke, and has now entered its fourth week as the drivers, part of the South Africa Transport and Allied Workers Union (Satawu), hold out for a 13% pay rise.
Mr Lundy said that a decision by mine owner Lonmin last year had created a platform for South Africa's unions to push for higher wage hikes.
"It started in Marikana, when Lonmin caved in and paid 22% increases to the miners. This set a very dangerous precedent and I believe it's going to create a very unpleasant labour environment in South Africa in the coming year," he said, adding that he expected that the next general election, scheduled to take place between April and July 2014, would trigger further union activity.
"It is something we are going to have to manage, and the fact that we have a general election in 2014 means that there will be a lot of political manipulation of the labour environment as we go into that – particularly here in the western Cape, and it's something that we have to be very aware of," he said.
Major perishable shippers in the Cape Town region confirmed to The Loadstar that they too "had every expectation" that strike action will take place over the next year, and they have begun drawing up contingency plans to mitigate the effects.
The last serious port strike in the country took place in 2010, shortly before it was due to host the World Cup, and cost its national economy billions of dollars in delayed imports of consumer goods for the sports event and sent hundreds of small businesses to the wall.
It also saw a huge build-up of the country's exports, particularly in the perishable and automotive sectors, and Deon Joubert, general manager of operations for fruit producer Capespan, said that labour issues remained a structural problem for South Africa's maritime sector and for the exporters that relied on maritime service to get their goods to world markets.
Almost all the dockworkers at South Africa's major container terminals – Durban, Cape Town and Port Elizabeth – are members of the Satawu union, which completely shut down container operations for up to six weeks during 2010. The result of that cargo build up has led South Africa's perishable fruit exporters to begin talks with conventional reefer vessel operators to provide an alternative service to the container reefer services.
While the state-owned and operated container terminal in South Africa comes under Satawu, the privately operated conventional reefer terminals do not have unions and remained operational during the strike in 2010.
Mr Joubert said: "Conventional shipping presents another platform – it works well for us because it gives us another weekly shipping opportunity. We have labour issues across the ports – and along with the RTG cranes in Cape Town and reefer congestion in Durban – it is a structural problem for us and for the liner companies. After the damage done in the past few years and our experience of it, we will need the conventional option in 2013 and 2014."
He did concede, however, that there was unlikely to be enough conventional shipping capacity to cover the total shortfall in container capacity.
"It has a very specific functionality, it is horses for courses – good for certain trade routes, and not so good for others."