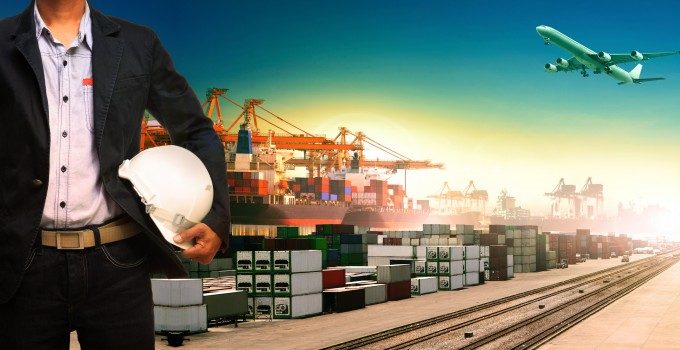 Shippers have fired a warning shot at airlines, saying they are considering asking the European Commission's Competition Directorate to investigate the recent spate of carriers changing surcharge methodology from actual weight to chargeable weight.
Following announcements by Emirates, Lufthansa and Korean Air, the list of carriers changing their methodology has grown to include Singapore Airlines, Jet Airways, Japan Airlines Cargo, Asiana and AirFrance-KLM.
As a result of the change, large shippers, particularly in the garment and hi-tech sectors where some 80% of shipments are volumetric, are facing a significant increase in costs. One fashion retailer, which spends €1m a week on air freight, claimed that its transport costs would increase by 25%.
"That shipper is going to have a big problem explaining to the boss why the budget has got to be bigger," said Joost van Doesburg, air freight policy manager at the European Shippers' Council. "Airlines haven't given shippers the chance to make this change."
On average, he noted, costs for affected shippers are expected to rise between 10% and 20%.
Mr van Doesburg added that there was a suspicion that the number of airlines making the change could reflect a distortion of competition. "Many shippers are asking us to go the European Commission. We don't know what is going on, but we need to make sure that this is fair competition and that prices are being determined by supply and demand. The airlines are not being transparent about the change."
According to The Antitrust Source, European law "separately prohibits so-called concerted practices, an often ambiguous concept but one the Commission describes as requiring something less than an express agreement. And the Commission's recent Guidelines show a willingness to stretch the concept still further to reach suspicious conduct".
However, it adds: "Horizontal guidelines acknowledge that companies have 'the right to adapt themselves intelligently to the existing or anticipated conduct of their competitors'. Unlawful concerted practices instead are limited to instances where there is some direct or indirect communication between competitors with the potential to harm competition."
Mr van Doesburg said: "There has been legal action against the airlines in the past, and we don't want that in the future – and I don't think the airlines do either."
A spokesman for Air France-KLM told The Loadstar: "We are reacting to the ongoing trend of cargo becoming more voluminous, and we are also supporting our ambition for simplification."
With several airlines citing simplification as the reason for the change in methodology, Mr van Doesburg disagreed. "Many shippers know exactly how to simplify the air cargo spend: put the security surcharge in the all-in rate."
He added that while Lufthansa had defended the change by decreasing the surcharge by 10 cents to compensate shippers, the German carrier's surcharges were "always higher than the other airlines anyway".
"Airlines wouldn't make this change if they didn't think it would make them more money."
Meanwhile, integrators are attempting to capitalise on the rising costs for volumetric shipper by demonstrating to potential customers that their costs are not necessarily higher than traditional air freight.
"Integrators have been happy to hear about this, and have been emailing shippers to show that they can compete on price while offering door-to-door solutions," said Mr van Doesburg. "They may do well from this."
He added that the ESC was attempting to put pressure on forwarders to help resolve the issue.
"We are urging forwarders to step up. Shippers aren't convinced that forwarders are feeling any urgency about this, although some have said that they will try to avoid using airlines basing surcharges on chargeable weight."