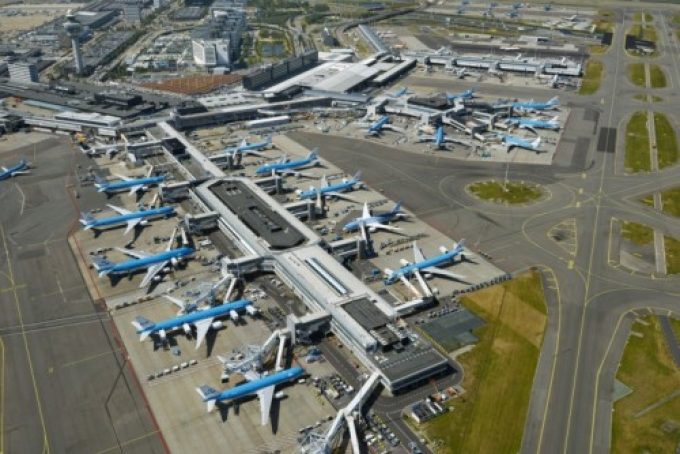 Full freighter movements at Amsterdam Airport Schiphol dropped 12.4% in the first 14 days of November, on the back of ongoing slot scarcity.
And the airport is thought to be struggling to find a new proposal to present to the government within a four-week deadline which expires this week.
Schiphol's cargo director, Jonas Van Stekelenburg, said handlers at the Dutch gateway had seen air freight shifting to other full freighters as well as the bellyhold of some operators.
"It is not clear at this moment how big the shift will be and so what the exact decrease in volume will be," he said.
"We will know this at the end of the month; but our cargo community still builds, breaks, and trucks a lot of air freight to freighters that have moved to other airports."
Schiphol was given one month by Sharon Dijksma, Dutch secretary of state for infrastructure and the environment, to come up with a locally supported proposal to give freighters more slots that must also abide by European rules.
She said she supported the 'local rule', and asked that the proposal "is in line with the principles of the European Final Regulation and in accordance with the system of the regulation by the co-ordination committee".
However, Dutch media has suggested that Schiphol has been unable to come up with such a proposal.
AirCargoNetherlands (ACN) chairman and director Ben Raadstak said in a statement last week the 'ball' was with the airport.
"That proposal must, as far as ACN is concerned, lead to the unwanted effects of the current slot allocation mechanism from now on being avoided," he added. "The 80% requirement for historical slot rights, also referred to as 'use it or lose it', is a poor fit for full-freighter operations.
"Cargo flights have already gone abroad, and our international customers are already reluctant to expand their traffic flows to the Netherlands. If this continues, major economic damage will result and thousands of people will lose their jobs."
One airport executive suggested the slot scarcity at Schiphol was a problem of its own making after broadcasting it would soon be at capacity, leading carriers to "bag slots" before it filled up.
That has led to a difficult situation for the airport, reaching capacity faster than expected and now seeing its hard-won freighter traffic forced to move elsewhere.
A source at one European airport which had taken on extra traffic noted that, while new freighters were welcomed, it was difficult to accommodate them at short notice and he was concerned it could delay other new entrants to the airport.
AirBridgeCargo, which regained the slots it lost at Schiphol, had initially chosen to put on up to 12 flights at Liege instead.
The Belgian airport told media: "As an airport, we prefer to be the first choice for an airline, rather than an alternative when the first choice is not available. We believe the cooperation between ABC and Liege Airport is a long-term cooperation. The first weeks have been hectic for all parties."