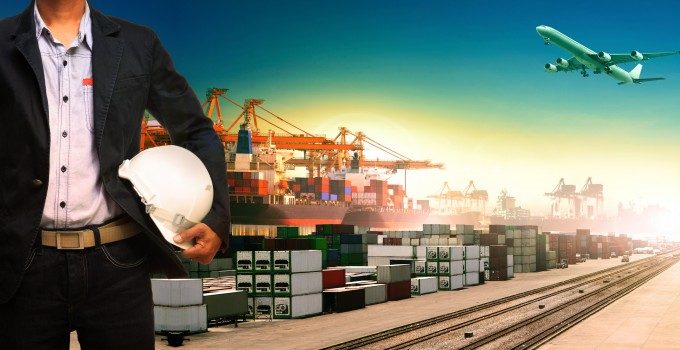 Saudia Cargo is set to launch a complete domestic road feeder service (RFS) network, following Saudi Arabia's decision to simplify customs processes.
Customs has accepted a plan to allow trucks carrying air freight through the country to operate like flights between Riyadh, Jeddah and Dammam, with Saudia flight numbers.
"We are preparing trials with Q7 roller beds in August," confirmed Peter Scholten, vice-president cargo commercial for Saudia.
"Once successful, we will launch a complete domestic RFS network in Saudi Arabia, which will significantly improve connectivity between our hubs."
The carrier hopes to speed up services for shippers. Previously, much of Saudi's cargo has moved via neighbours Dubai, Doha or Bahrain, because of the length of time to clear goods and  problems moving it between hubs in Saudi.
The airline has also indicated that Chris Notter, formerly of Etihad and Qatar Airways, is to join Saudia as vice-president operations from July 27, making him one of just a few executives to get a desert hat-trick.
Mr Scholten added that Saudia Cargo was also in the process of developing new air cargo facilities in both Riyadh and Jeddah, developments, which are on track to be completed by the end of this year.
Jeddah will see its cargo terminal capacity more than double from from 35,000sq metres to 75,000sq metres. There are bigger plans for Riyadh which will see its capacity triple from 40,000sq metres to 120,000.
Mr Scholten said growth at the cargo airline had been healthy.
"Our first half-year has been pretty good with 15% overall growth. We have doubled our charter business, whilst our scheduled services have also increased."
Not all the news has been good for the airline however. Last week it was fined SAR35m ($9.3m) for increasing the daily working hours of cargo staff. According to the Saudi Gazette, management and some 700 cargo staff have been in dispute for two years, after Saudia upped work time.
But the committee from the Labour Ministry said the extra should be acknowledged as overtime, and staff compensated fairly. The policy was, it said, "unfair" and "discriminatory" as it only applied to cargo staff.