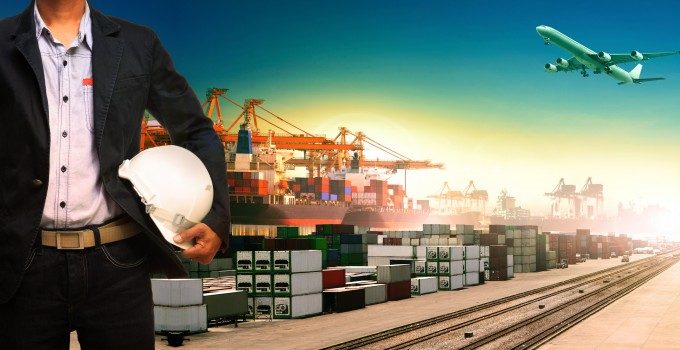 Icelandic perishables specialist Samskip Logistics has outlined an ambitious growth plan after its parent organisation Samskip Holding, which also has substantial shipping and multimodal operations, recently completed its corporate restructuring.
"We now plan to grow the company both through organic growth and acquisitions," Samskip Logistics chief executive Asbjorn Gislason told The Loadstar.
"Our home market is Northern Europe, and from there we will strengthen our position in other markets in Asia and South America, and analyse other opportunities.
"Europe is a tough market with low margins. But we have been in this business for a long time and we have successfully managed to develop our company, through good and tough times.
"Nonetheless, the times head are very interesting – although there is limited growth in Europe and North America, the intra-Asia business looks interesting, and there is significant growth to be found in Latin America and Africa – the beauty of our business is the changes taking place in society need our kind of solutions.
"In terms of acquisitions, we are financially sound, and are working on some projects. There has been consolidation in the industry but there is room for it go further. On a global scale it is still very fragmented. In the Netherlands area a lot of consolidation has taken place, so we are generally looking further afield in the coming years," he said.
Some 10 years ago Samskip last hit the acquisition trail, expanding its shortsea multimodal business with the takeover of companies such as Geest, while its temperature-controlled logistics arm was expanded through the acquisition of a cold stores and reefer forwarding company.
"We are now realigning our strategy to focus on two concepts – Samskip will look after all the container activities while in the last few months we have been pulling all the forwarding activities together under the management of Samskip Logisitics," he added.
Whilst the container division will concentrate on the intra-Europe shortsea and multimodal container flows, "our focus will be on intercontinental cargo flows".
The company's origins are in temperature-controlled goods, the largest segment of which has been frozen seafood – it is now moving around 1m tonnes annually.
"But we are now getting more and more into other foodstuffs and beverages, and our entry point is the perishable cargoes, which gives us a significant volume base," he added.
The traditional tradelanes of its forwarding activities are Asia to Europe and Asia to the US, as well as the transatlantic route.
One emerging trade is from South America to Europe, where it is beginning to make inroads into the fruit and vegetables market, he said. "Our starting point is our long-lasting experience, and we will gradually move into these other sectors."
The current turnover of the business is around €100m and it is targeting to grow this significantly in the next three-to-five years, and Mr Gislason believed that many firms have actually come out of the financial crisis in a stronger position.
"Most companies eventually benefited from dealing with the crisis, and they have learned the lessons from it; their balance sheets are healthier, and I think we will see gradual growth and the overall prospects for the industry are healthier," he added.