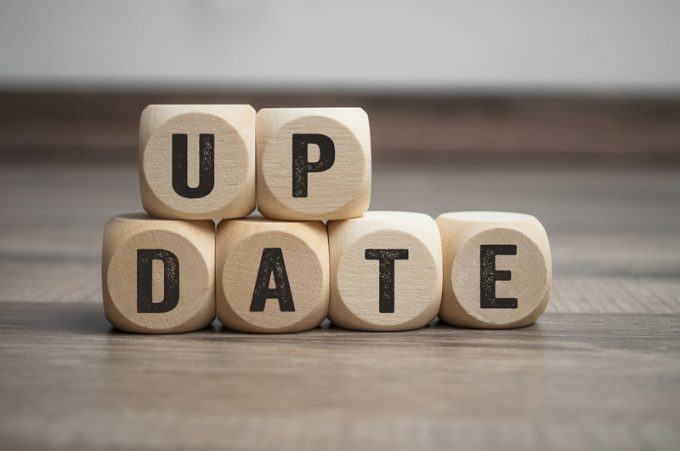 PRESS RESULTS
 | Source: Saia, Inc.
JOHNS CREEK, Ga., Oct. 31, 2022 (GLOBE NEWSWIRE) — Saia, Inc. (Nasdaq: SAIA), a leading transportation provider offering national less-than-truckload (LTL), non-asset truckload, expedited and logistics services, today reported third quarter 2022 financial results. Diluted earnings per share in the quarter were $3.67 compared to $2.98 in the third quarter of 2021. Third quarter 2021 adjusted diluted earnings per share1 were $2.86.
Highlights from the third quarter operating results were as follows:
Third Quarter 2022 Compared to Third Quarter 2021 Results
– Revenue was $729.6 million, a 18.4% increase
– Operating income was $128.4 million, a 21.0% increase
– Operating ratio of 82.4 compared to 82.8 (adjusted operating ratio1 of 83.5 in 2021)
– LTL shipments per workday decreased 2.5%
– LTL tonnage per workday decreased 0.4%
– LTL revenue per hundredweight increased 17.5%
– LTL revenue per shipment rose 20.1% to $359.04
"Saia's third quarter operating ratio of 82.4% was 110 basis points better than last year's adjusted operating ratio and operating income increased by 26% compared to last year's adjusted operating income, despite a somewhat softer demand environment experienced over the last several weeks of the quarter," stated Saia President and CEO, Fritz Holzgrefe. "Revenue and LTL revenue per shipment, both excluding fuel surcharge, increased by 9.3% and 10.2% respectively, reflecting a continuation of the constructive LTL pricing environment. Including fuel surcharge, our yield rose 17.5% and LTL revenue per shipment grew by 20.1% in the quarter."
"We opened five new terminals in the quarter and opened one more in October, bringing our year-to-date total of new openings to 11. We have no other openings planned for this year, but will resume our expansion efforts in the first quarter of 2023 and anticipate another 10-15 openings next year. Customer response to our expanded service capabilities continues to be positive and we believe that the terminal expansion strategy is enabling us to provide differentiated service levels," concluded Mr. Holzgrefe.
Saia Executive Vice President and Chief Financial Officer, Douglas Col added, "I am pleased with the year-over-year operating ratio improvement and that we were able to achieve that while still being able to provide our employees with a wage increase in July. On the cost side, we have seen a step-up in depreciation expense as new equipment has been delivered into the fleet, but we expect to see a benefit in maintenance expense and also potentially in reduced purchased transportation expense in the coming months as we run more miles with Company equipment and drivers."
Financial Position and Capital Expenditures
We ended the third quarter of 2022 with $149.8 million of cash on hand and total debt of $34.9 million, which compares to $121.7 million of cash on hand and total debt of $55.2 million at September 30, 2021.
Net capital expenditures were $278.0 million during the first nine months of 2022, compared to $148.4 million in net capital expenditures during the first nine months of 2021. In 2022, we anticipate that net capital expenditures will be approximately $500 million.
The full release is here.