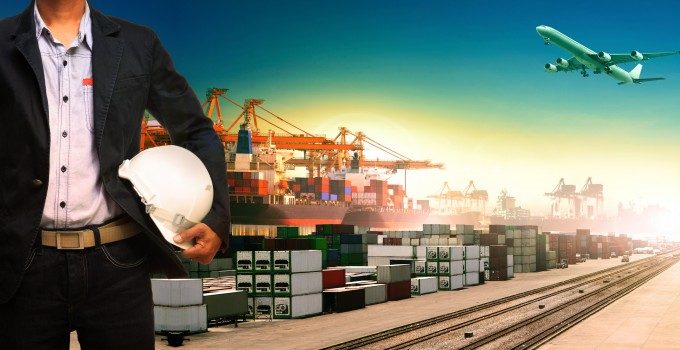 Russia's air freight market looks set to undergo major upheaval as two of its largest players wind down freighter operations. It has been no secret that Russian cargo airlines, such as Air Bridge Cargo (ABC), have found the going tough in the past year.
While some indications suggest that there are no obvious problems in the Russian cargo market, with cargo and mail traffic rising 0.7% in 2012, and 6.8% in 2011, there is no doubt that the carriers themselves are finding the prevailing headwinds tough to make a return in.
ABC, which centres on Europe to Asia, via Russia, has had strong competition from Asian as well as European rivals, and as a freighter-only airline it also suffered from lack of passenger revenues. With new 747-8Fs on the books, the carrier would have needed high load factors to break even.
But now it has emerged that at least two other Russian cargo carriers are struggling.
According to local media reports, Polet Airlines sent a letter to customers in May saying it was to stop operating its IL-96-400T freighter aircraft, owing to weak demand and poor rates, although it would keep flying its AN-124s.
Polet currently has three IL-96-400Ts from Ilyushin Finance Co (IFC), and was expected to have a fourth delivered, but it never arrived in the fleet. Flightradar24 reports suggest that the three existing aircraft have not flown for some time.
Meanwhile, of the four AN-124s said to be in the airline's fleet, only two appear to be in service currently. According to Kommersant, Polet gave two of its AN-124s to IFC to pay off debts on the IL-96s. The plot then thickens, says Concise Aerospace, as in April this year Alexander Lebedev swapped his 25.8% stake in IFC for two AN-124s (believed to be those of Polet) and a debt cancellation on his Red Wings airline, which was grounded in February.
Even the AN-124, also operated by Maximus and Volga Dnepr, is struggling in the current market, with lease rates on the aircraft type said to have fallen dramatically – reportedly up to 40% in some cases – following a decline in project and military work.
The difficult market has exacerbated what appears to have been a financially difficult period for Polet. On 19 June, a Voronezh court is to hear a bankruptcy lawsuit against Polet, after a creditor, OOO RSK, a repair and construction company, filed a suit over debts of some $35,000. According to reports in the Russian media, Polet's finances have been under pressure for some time. Interfax reported that Polet has also been asked by the governor of the Voronezh region to sells its 51% stake in the operator of Voronezh International Airport, as it could no longer afford to operate it.
And Kommersant reported that last year the airline was in wage arrears, amounting to some Rb10m ($300,000), which were due to be paid by the end of March last year, but were ultimately paid in July. Additionally, in April 2013, Polet asked a court to approve a delay in a debt repayment to Perm Motor Plant.
No doubt, given the capacity recycling that seems to be plaguing the air freight industry at the moment, the freighter aircraft will turn up again in the market sometime soon. But the future for Polet doesn't look as bright.
Over at Aeroflot, too, the cargo business is not looking rosy. According to RBC Daily, Aeroflot plans to return its three MD-11Fs to lessor Boeing Capital Corp before the contract is up – or it will park them. The three aircraft are still operating, but according to Cargo Forwarder the first will be parked in mid-June, with the other two following in July and August. Scheduled routes for Aeroflot's freighters include Frankfurt, Hong Kong, Beijing, Shanghai, Seoul and Tokyo.
One source close to the market told The Loadstar: "Quite simply there is no economic way to operate an MD11F with high lease rates, with fuel and spare parts and so on, at today's pricing levels. It's cheaper for Aeroflot to ground the aircraft than operate them."
Aeroflot closed its separate cargo arm in 2009, and cancelled new leases on three more MD-11Fs. The carrier plans to carry belly freight only in the future, despite, according to Russia's aeronautical authority, its cargo and mail traffic rising 20% from 2011 to 2012.
The future for freighter operators in Russia will no doubt be further tarnished by the influx of bellies – Transaero now has at least 50 widebody aircraft in its fleet, while Aeroflot is also expanding its belly capacity. In addition, the growth in passenger aircraft is impacting the availability of English-speaking, Boeing-trained Russian pilots for freighter operations.
"The simple fact is the Asian and European markets don't need Russian high cost freighters to carry cargo between the two continents anymore as ample capacity exists from home-grown, favoured airlines," said the source.
"It's not the Russian market that's the problem, it is still and will remain an exciting import destination. However the wild dreams of any airline based there, to become a world beater in air cargo with just freighters, is no longer cost effective or realistic, especially on the Asia – Europe sectors."