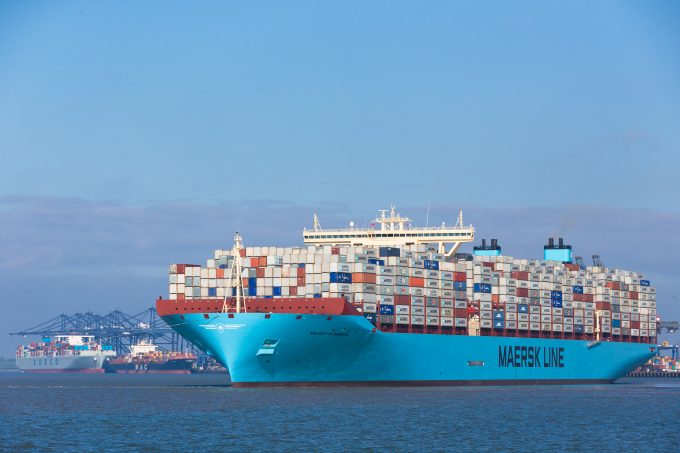 Container spot rates between Asia and Europe have lost a big chunk of last week's gains as carriers face the prospect of a "washout peak season" after a catastrophic first half year.
The Shanghai Containerised Freight Index (SCFI) this week recorded a 23.5% drop in spot rates to North Europe, losing a massive $264, reducing the rate to $861 per teu.
Last week saw North Europe spot rates spike 57.8% to $1,125 per teu ahead of 1 August general rate increases and peak season surcharges.
However, according to Drewry Maritime Equity Research (DMER), carrier optimism for a peak season this year is misplaced – "effectively, a washout peak season is in the offing".
The Loadstar has heard that some forwarders in the market are offering "guaranteed shipment" rates several hundred dollars below today's SCFI level, particularly for UK ports, where, following the Brexit vote, weakened sterling has had a notable impact on forward bookings, according to one carrier source.
And it remains to be seen whether any of the planned mid-August GRIs and peak season surcharges (PSS) will be achievable.
Meanwhile, spot rates to Mediterranean ports also declined, losing 13.8% on the week to $865 per tea, after a gain of $340 in the previous week. Carriers on this route are already showing concern about a post-peak season slump on the Asia-Europe trade.
This week the G6 alliance announced that it was cancelling a sailing in October in response to "unexpected low demand".
Yesterday, APL announced it would apply a $250 per teu peak season surcharge on all Asia-Europe sailings from 15 August. Last month, NYK introduced a new term to the trade after announcing it would hike rates by $620 per teu on 15 August as part of a structural revenue recovery programme.
Capacity between Asia and the US is said to be "tight", which was reflected in the US west coast and east coast components of the SCFI which ticked down by only around 3-4% to $1,277 and $1,884 per 40ft respectively.
Next week will another significant period for container line interim results: Hapag-Lloyd will announce its first-half result on August 10 and Maersk on August 12, and carriers would have wanted to have seen the 1 August Asia-Europe GRIs hold much better than today's SCFI suggests.
Hapag-Lloyd has already been obliged to issue a profit warning ahead of next week's results. Referencing a "clearly decreasing EBIT", versus the previous year, it said freight rates had been "significantly weaker than expected".
Meanwhile, DMER calculates that Maersk Line will report a net loss of $57m for the second quarter, after scraping a $37m surplus in the first. In its pre-Q2 result analysis on Maersk, Drewry did not make a full-year estimate for the container line, but among other analysts there is little consensus, with forecasts differing wildly.
One analyst from Sydbank has predicted a full-year profit of $1bn for the container line, compared with a sector profit of $1.6bn in 2015; and an analyst at Jyske Bank speculates on a $700m loss for the carrier.