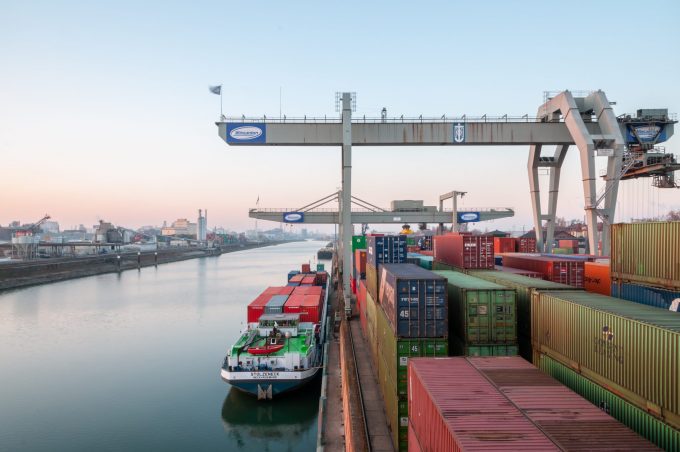 Germany's repurposing of barge capacity to meet growing demand from the coal industry has left barge owners "ecstatic" – but it has heaped further pressure on northern Europe's inland sector, as low water adds to the constraints.
In anticipation of Russian president Vladimir Putin turning off the gas in response to western sanctions over his war in Ukraine, the German government is feeding extra coal volumes to supply power plants.
"Barge-owners are cashing in on high demand and the high daily charter rates linked to coal moves to Germany's hinterland," said inland consultant at SeasC4U Gunther Ginckels.
"This operation fits into the top emergency plan of the German government to become less dependent on Russian gas by re-activating coal power plants. Where a day charter rate used to be around €3,000, these barges are now chartered at around €4,000 a day and more."
And one source told The Loadstar some barge-owners were managing to generate as much as €7,000 a day.
In response to the climbing rates, there have been moves by customers to shore up long-term capacity, with the source noting that one of its customers – "a top-five shipping company" – had contracted for a long-term charter at a daily rate just shy of €4,000.
For barge owners, "now finally making good money", the stressed market has only been heightened by the need to reposition vessels into Ukraine.
Several barges have been positioned on the Donau to meet the Black Sea demand for the transport of Ukraine grain, while others have been loaded onto ocean vessels to take position near Odessa, also to support grain exports,
All of this is not helping European container moves along inland corridors, with shippers having to contend with operators often servicing a limited number of ports and terminals.
"The lack of dedicated barge berth capacity, combined with the many barges calling at ocean terminals every day, results in the excessive waiting times [which The Loadstar has reported on in recent years] and unreliable berth planning," Mr Ginckels told The Loadstar.
"It is the same mechanism as for current ocean container vessels – an operator needs two to three times more barges to meet the same volumes within a reasonable timeframe."
"Where a single 400 teu barge could make one round trip between Rotterdam and the Rhine-Ruhr area in a week, they are now at least two weeks occupied with the same volumes in the same round-trip voyage."
With this poor planning, shippers are reliant on double the number of barges to meet their needs – which only exacerbates congestion on the waterways.
Amid the chaos generated by Russia's attack on Ukraine and the associated demand for barge capacity – both from German energy needs and Ukrainian grain exports – available volumes will diminish, leaving shippers facing not only congestion but surging costs.
Meanwhile in northern Europe, continuing low water levels continue to hamper movements, with Contargo having this week imposed low water surcharges.
Government-imposed draught limitations on the Kaub Gauge, in the Middle Rhine, alongside predicted low water levels – potentially down to 41cm – have resulted in Contargo imposing surcharges of between €201 and €589 ($206-$604) per 20ft box, depending on the water depth, and €259 to €775 per 40ft.
Present data from the barge operator puts the water level at the 70cm mark, following a heat wave that has gripped the continent.