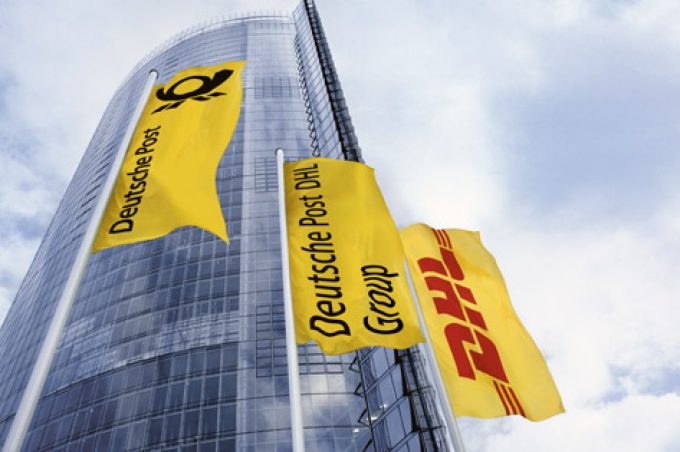 Deutsche Post DHL has become the latest victim of the unexpected and sustained growth in air and ocean freight rates that blunted the logistics operator's performance in the first half.
Group revenue increased 6.6% to €29.6bn and EBIT grew 6.1% to €1.73bn which to many would be a good return, but the forwarding segment struggled to improve margins.
During an earnings call today, chief financial officer Melanie Kreis said the company had been surprised by the speed at which rates increased and where they remain today.
"We have acted on this and are looking at passing on increased costs to customers; but this is harder to achieve with bigger customers with long-term contracts in place," said Ms Kreis.
"This, however, is normal and there is always a delay between when rates increase and when you are able to pass this on to customers."
Air freight volumes grew 11.4%, while ocean freight was up 6.6%, but higher rates led to a squeeze on margins, with air freight gross profit falling 10.6% and, on the ocean side, gross profit dropped 5.6%.
"Clearly, while that came in line with expectations, this is not a number we are pleased with," said Ms Kreis. "We hope to implement measures to make sure good volumes will translate into good gross profit and, ultimately, EBIT development in the second half of the year."
Ms Kreis said she did not expect – as some have – the "volume development" in air freight to slow, nor did she see the market as less buoyant than in the first half.
"On the ocean side, following a really surprising surge amid capacity constraints on unexpected tradelanes, we are seeing a bit of a cooling off – not a dramatic one, mind," she added.
Because of the air and ocean squeeze, the Global Forwarding, Freight division saw both a marginal dip in EBIT and a 4.2% drop in gross profits, despite a year-on-year rise in revenue of 5.5%.
"We had pricing levels that just were not healthy, that has become clear," said Ms Kreis. "When you can move a container from Asia to the US for less than moving one across the North American hinterlands, you know you have a problem. As such, our sales people are now going through a difficult pricing process."
The results are markedly different to full-year 2016, when the freight forwarding segment reported a 258% increase in EBIT after a €181m loss in 2015.
And in contrast to the group as a whole, GFF also saw its cash flow plummet 56%, to -€100m, whereas Ms Kreis described the group's overall cash flow performance as "strong", putting the company on track for its full-year targets.
On the supply chain side, there was a weak showing in EMEA countries, where revenue dropped 4.9%, which ate into healthy growth in the Americas and a double-digit (14%) increase in Asia-Pacific revenue.
Overall Supply Chain division revenues were up 1.9% year on year to just over the €1bn mark, but this did not prevent a 2.6% drop in EBIT to €223m. However, the company noted, the 2016 performance was influenced by income from the sale of property in King's Cross, London, as well as restructuring.
Excluding these effects, DHL said, Supply Chain EBIT was up 7.7% for the first half of 2017, largely due to business growth and the "effects of strategic initiatives".