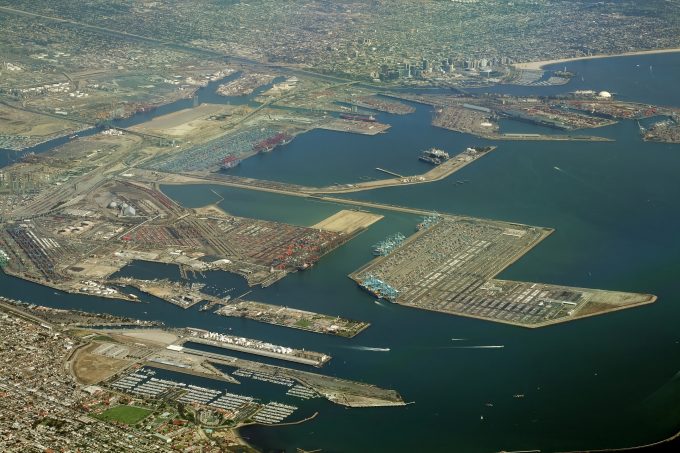 Thousands of creditors of bankrupt Hanjin Shipping face taking huge losses as liquidation looms for the South Korean shipping line.
And for some smaller suppliers caught up in the crash, it could spell the end of the road.
Alphaliner has analysed a provisional list of 2,998 trade creditors, released by the court receiver on 10 October, with claims totalling $800m.
It noted, however, that the number of creditors and the total liability were likely increase, given that the claim reporting period only expired yesterday.
The top three registered creditor types by value are: shipowners (owed a combined $230m); container terminals and stevedores ($182m); and container leasing companies ($67m).
The list also includes bunker suppliers, rail and trucking companies, shipping agents, P&I clubs, crewing agents, container depots, pilots, tug operators, shipbrokers and consultants. There is also another list of individual creditors, including ship lessors and charterers, as well as banks and lending institutions, which lift the total debt to around $5bn.
A claim inspection period will last until 15 November, and the receivers will submit a rehabilitation plan to the Seoul District Court by 23 December.
However, plans announced last week to sell its Asia-US network and the approval this week to shut European offices, including the regional headquarters in Hamburg, suggest that not much will remain of Hanjin Shipping to salvage.
And given the massive debt mountain Hanjin had accumulated, creditors will be lucky to receive 10 cents per dollar after the liquidators finish unravelling claims and counter claims and various legal challenges.
Shipowner Seaspan Corporation tops the list of individual creditors, with $41.6m of unpaid charter hires and charter party defaults. And Greek shipowner Danaos, obliged to cut its charter rates on vessels leased to Hyundai Merchant Marine and also caught up in Zim's debt-for-equity reconstruction, has submitted claims for some $35m.
However, the largest amount owed to a containership-owning group is some $58m,  to Conti Reederei, comprising accounts for 12 German KG funds.
The merged container and chassis leasing group Triton TAL has the unwanted honour of heading the asset-leasing creditor list with debts of around $17m, followed by Textainer, which is owed approximately $13m.
The list of terminal operators is topped by more than $30m owed to Total Terminals at Long Beach, California, of which the carrier was a majority shareholder. And feeder operators were also hit hit: X-Press Feeders claiming around $3m and Unifeeder just under $2m.
Hanjin's membership of the CKYHE alliance at the time of its collapse, and the extensive slot swapping now common in liner shipping, resulted in Evergreen heading the creditor list of carrier and feeder operators, being owed over $7m, followed by K Line, claiming $5m.
Meanwhile, bunker and fuel suppliers seem to have been extending credit to Hanjin by much longer than the industry norm of 15 days, resulting in World Fuel Services being owed over $20m, with Glencore claiming $10m.
The collapse of Hanjin Shipping dwarfs the last major carrier failure, in 1986, when United States Lines (USL) filed for Chapter 11 protection. The US-flagged carrier, which owned most of its 40-50 ships, had a list of creditors that ran into hundreds rather than Hanjin's thousands. USL was not formally liquidated until 1992 – some six years later – when creditors received little if anything against their debt, especially after legal costs.