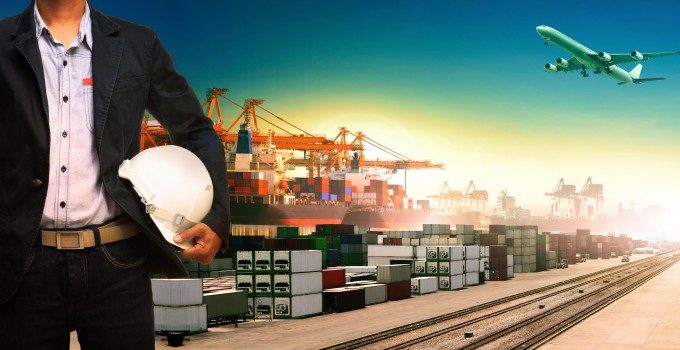 Deutsche Post-DHL today reported a 28.1% year-on-year increase in group ebit for the first quarter.
In a busy three months it completed the sale of its contract logistics business in China to SF Holding and reorganised its postal and e-commerce divisions.
Its freight forwarding unit, which has come under the microscope in recent years, also posted significant gains, with revenue growing 4.8% to reach €3.8bn and ebit up 42.9% year on year to reach €100m.
"The division continued to pursue its selective approach of concentrating primarily on high-margin business," it said.
"The rollout of the new IT infrastructure continues to progress well. The division is thus well on the way to closing the profitability gap to its leading competitors in the medium-term," it added.
DP-DHL chief financial officer Melanie Kreis said: "Freight had a strong start to 2019. The division succeeded in increasing revenue within a weaker forwarding market environment. But, more important still is the fact that our selective approach substantially improved profitability."
According to Loadstar Premium head Alessandro Pasetti, the freight forwarding unit's turnaround, spearheaded by former Kuehne + Nagel executive Tim Scharwath, saw it reverse the historical trend of overspending in the first three months of the year.
He said: "The biggest highlight, after years  when in Q1 it regularly burned €100m on average, was positive operating cash flow hitting €52m. So we have now moved into best-case territory."
He added that this could result in the forwarding unit returning to M&A activity, or possibly entertaining a separate IPO.
Meanwhile, contract logistics operation DHL Supply Chain saw ebit "surge" from €55m in the first quarter of last year to €486m, largely as a result of the sale of its Chinese operation – it said that after this one-off item was removed, ebit grew 12.4%.
Revenue grew 4.6% year on year to €3.3bn and it saw €100m in new business wins. It added that some of the earnings from the Chinese sale were "reinvested into restructuring the supply chain business, mainly in the UK".
Jeffries analyst David Kerstens noted that, at a group level, the improvements in forwarding and supply chain were offset by weaker results in the mail and express divisions.
Express revenue grew 5.3% to €4bn, but ebit declined slightly, from €461m last year to €453m, which it said was due to a combination of negative currency effects and a "decision made in the second half of 2018 to gradually reduce volumes of particularly heavy shipments".
Ms Kreis explained: "The result also reflects slower economic growth and the decision to increasingly grow by focusing on smaller, lighter, and therefore higher-margin shipments.
"This will enable Express to even more efficiently utilise its unique global infrastructure and further improve its margin over the medium term."
The quarter was also the first in which its mail and e-commerce businesses were separated – Post & Parcel revenues were flat year on year at €3.8bn, while ebit declined significantly, from €405m last year to €227m, although last year was boosted by a non-recurring €108m pensions obligation adjustment.
The newly created E-commerce unit, which has just completed its first three months as a separate entity, posted revenue of €1bn but an ebit loss of €28m, which it said was mainly a result of restructuring costs.
Ms Kreis said the group was maintaining its previous estimates of a full-year ebit in the €3.9bn-€4.3bn range this year, and continued to target an ebit of €5bn for 2020.