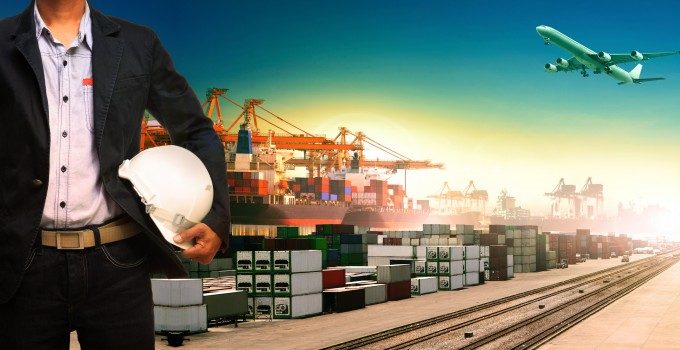 "It's not something that we plan to do", said the Maersk Group chief executive last week, referring to the growing clamour from shippers to drop slow-steaming and improve transit times and schedule reliability.
Slow-steaming was introduced in 2009 by carriers under the guise of a 'saving the planet' environmentally responsible initiative, but it was more to do with massaging their balance sheets as the price of fuel escalated.
The carriers had calculated that they could make substantial savings by reducing the service speeds of their ships to economy mode, and slow-steaming was eventually superseded by super-slow-steaming, with transit times significantly extended.
Even a master's request to speed up his vessel to make a berthing slot was often denied as the operating control centres' calculation of the extra cost of bunkers over-ruled the inbred desire of the master to arrive in port on time.
Thus the 'fastest transit' selling points of container lines were discarded for ever, we thought; but the dramatic and unexpected crash of oil prices since July 2014 has refocused attention on the advantages / disadvantages of using more slower ships in major tradelanes rather than fewer ships running at higher speeds.
Meanwhile, the world's supertankers are sailing at the fastest speeds in over two years as charterers take advantage of lower bunker prices to ship crude oil more quickly and thus reduce the number of days on hire.
The same scenario applies in other non-container shipping sectors, where the speed versus daily hire equation is being recalculated on a bunker price of $300 per tonne compared with the $600 price of six months ago.
However for container liner shipping ocean carriers seem to be taking a conservative view that lower bunker costs could be a blip.
In fact a crystal ball is required to help predict the forward curve of the price of oil.
Are low prices here to stay?
Will Opec make a volte-face and cut production?
Will low prices drive oil producers out and thus cut supply?
Indeed, analysts can make a strong case for either oil crashing further to say $20 per barrel, or conversely shooting back up and beyond to $200.
There are just too many variables and in truth nobody is confidently predicting what a barrel of the 'black stuff' will cost in six months' time.
Moreover, changing the service speeds would require a "fundamental change in the company's network" and be "costly and complex", according to Maersk Line's chief executive, Soren Skou.
Mr Skou said this would involve terminating and renegotiating a variety of agreements and, not least, finding employment for the surplus ships; which is no doubt the biggest issue.
Shipping analysts have calculated that slow-steaming keeps more than 1.3 million teu, around 7% of the world's cellular fleet, employed due to the requirement for extra ships in service loops to compensate for longer transit times.
So, what would happen to these vessels; and what about the tsunami of ultra-large newbuilds due to be delivered this year?
Another factor is that Maersk and its peers have less interest in providing a premium service product and, in the case of the Danish carrier, its Daily Maersk product has been abandoned for a one-shoe-fits-all commoditised service.
To quote the Kuehne + Nagel chairman at JOC's TPM conference in Long Beach this week, shippers, including K+N, are currently paying a "discounted price for discounted services".