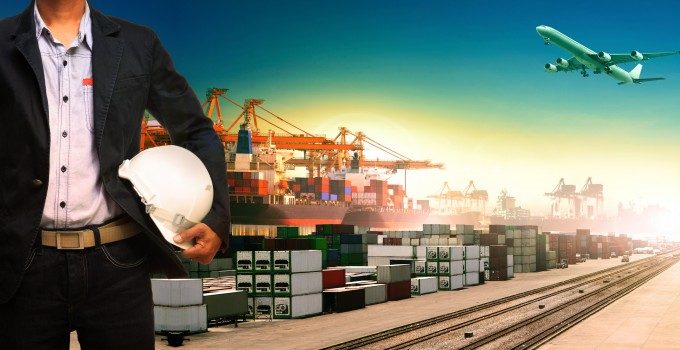 The battle for Latin America's perishable cargo is set to move into a new phase with the opening of a widened Panama Canal next year, key speakers told delegates at TOC Americas in Cartagena.
The arrival of ultra-large container vessels in the region is likely to be the final nail in the coffin for traditional reefer carriers squeezing earnings from ageing tonnage.
With market leader Hamburg Sud already deploying post-panamax vessels of up to 9,200teu, with as many as 2,100 reefer slots – the equivalent of eight traditional reefer vessels – on the key trade between Europe and East Coast South America, pressure has been building on conventional reefer vessels that are aged in their late 20s and early 30s.
A new regional boxship workhorse of more than 9,000teu is to be introduced on all the main trades, said Poul Hestbaek, Hamburg Sud's senior vice president for Latin America West Coast & Caribbean.
"Those vessels are going to be everywhere when a widened Panama Canal opens," he added.
These ships are set to pose challenges to both sides of what has been a fierce commercial rivalry over the last decade.
Conventional reefer tonnage carried 28% of the 100m tonnes of perishables shipped in the 2013, but is set to fall to 20% by 2018, with a 3% year-on-year drop in market share, according to Mr Hestbaek.
Maersk Line's managing director for Latin America and the Caribbean, Robbert Jan van Trooijen, estimated that "over half the traditional reefer fleet is now over 20 years old and up to a third of the entire fleet will be scrapped in the next five years".
The Danish shipping giant is dusting off its SeaLand brand next year to cater for the particular requirements of the Latin American market.
The re-launch of one of the pioneers of the intra-Americas container trade comes with a reefer-focused remit, and one eye on the new possibilities that come with a widened Panama Canal.
After pushing through significant rate increases in 2013, box carriers have seen reefer rates slide back to lower levels in 2014, something that Mr van Trooijen said was "below expectations", but not a complete surprise following the success of last year's freight rate restoration programme.
Beyond lower rates, the adoption of more technology was one of the ways the container industry was strengthening its popularity, with perishables shippers looking to break into new markets.
"Visibility will be a key differentiator," said Maersk's Mr van Trooijen. The Danish giant has been investing not only in new tonnage, but also in production of reefer containers in San Antonio, Chile.
In addition to the economies of scale and the lower slot costs that come with bigger container vessels, the use of more sophisticated temperature-tracking devices and access to real-time information for shippers on conditions in the cool supply chain is set to be a big factor in the fight for this lucrative trade, he said.
Visibility was an aspect of the industry that had become universally accepted as "necessary", according to Mr Hestbaek – yet questions remain about who will pay for these technological solutions if they are to become more widespread.
"When you get into issues such as live data streaming, we are talking about substantial costs. We have to look at what is the value of this. At the end of the day, somebody has to pay for it," he said. "We all have different technologies. However, so far we have not met any customers that would not like it, but at the same time they don't want to pay for it."
The lines are receiving little encouragement from the region's biggest shippers on the prospect of pushing revenues up through providing better services. When faced with carriers desperate to fill new tonnage, big shippers are far from sympathetic.
"What's better: service or price? It's all important to us," said Allison Nowlin in charge of International Logistics at JBS USA, the North American arm of the world's largest frozen meat shipper.
"When their executives present us with the triangle of quality, speed and cost, and ask us to choose just two, our response is always the same. We want all three."