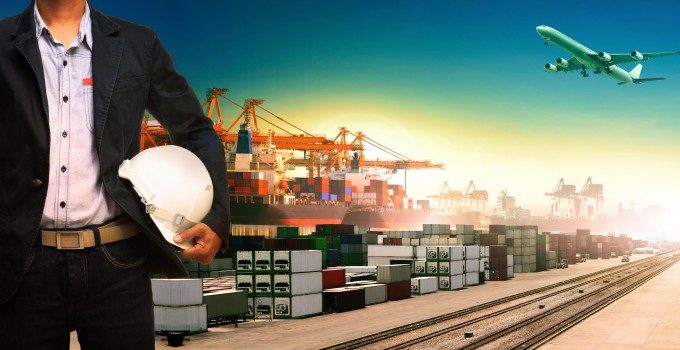 Fears of a global recession have grown increasingly acute as 2020 has got underway, and were underlined this week by the publication of the annual emerging markets logistics index.
Around two-thirds of respondents to the survey, which forms the basis of the index, said they thought recession was likely this year as the global economy continues to struggle with shocks and fears of higher trade barriers haunt cross-border supply chains.
However, Essa Al-Saleh (pictured above), Agility chief executive, told The Loadstar today he did not share that prognosis.
"I don't think recession is going to happen this year," he said. "There are risks, there is no doubt of that, and certain issues are drags on the world economy, but a lot of these are also getting more settled; the China-US trade war seems to be stabilising and Brexit is much clearer.
"Yes, there is the coronavirus outbreak, but I hope it will be a short-term issue.
"My feeling is that the global economy won't see a recession, because the US economy remains fundamentally strong," he said.
The report, produced by Agility Logistics in combination with supply chain consultancy Transport Intelligence, was collated before the outbreak of the coronavirus, so its effects on emerging market sentiment have largely been left out.
The top six emerging markets were unchanged from last year, with China and India taking first and second places, respectively.
"The fact is that the economies of China and India are just so large that it is difficult to see how they could be dislodged from their positions," Mr Al-Saleh said.
The next four are the UAE, Indonesia, Malaysia and Saudi Arabia, and the relative stability at the top of the index suggests that the nature of emerging markets is changing.
"The first decades of globalisation took place as western producers sought to cut costs by producing where labour was cheap. That is changing. Today, only 18% of global goods trade is driven primarily by low-cost labour," Mr Al Saleh said.
As a result, the supply chains serving those locations are also in flux.
"There are two dots that need to be connected here – the decline in souring in low cost countries simply to reduce production costs means there is more wealth in countries previously considered low-cost, and that means higher demand for imports and logistics requirements continue to be high – but you are now serving both import and export flows.
"The other aspect is that supply chains are no longer long-range point-to-point, but are now from multiple points to multiple points – and in that sense, locations such as Vietnam and Indonesia are effectively supporting the Chinese economy.
"Volatility is a context you have to be comfortable with and changing your execution to be able to work in such an environment," he added.