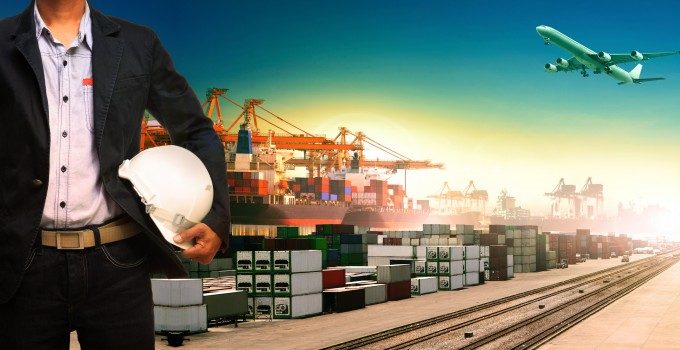 Having racked up an operating deficit of €300 million in 2012 on a turnover of €1.16 billion, Fret SNCF is very definitely the weak link in state-owned SNCF Geodis's global logistics offering.
The rail freight unit has been losing sizeable amounts of money every year for as long as anyone can remember.
And rather than explain why the losses have been so heavy and allowed to accumulate, Fret SNCF prefers to underline their diminution since 2009 when they totalled €464 million.
The company claims it is aiming to approach break-even in 2015/16, but is short on detail as to how it hopes to achieve this objective.
History shows that when tough decisions are required at SNCF, management and the government usually buckle and back down under the threat of strike action. So how can new SNCF Geodis chief, Alain Picard, who has a CFO background, staunch the financial haemorrhage at Fret SNCF ?
His predecessor, Pierre Blayau, who quit in June, was not short of ideas but the poor economic climate restricted any room for manœuvre. Nor perhaps was he able to count on the resolve of his superiors at SNCF or strong political will on the part of the railways' state taskmasters – prerequisites to any major transformation of the operation.
Putting into perspective Fret SNCF's long-standing difficulties was the aim behind a study commissioned by SNCF into rail freight in Europe.
Carried out by Bain & Co, the findings were presented earlier this year and concluded that, under current operating conditions, the sector cannot attain lasting profitability.
It highlighted that over a five-year period (2007-2011), the main state operators in mainland Europe accumulated net losses of €5 billion from rail freight.
Fret SNCF accounted for more than half of this amount.
The operator's chronic red figure performance has been largely attributed to a lack of competitiveness, due to an unwieldy organisational structure which generates high labour costs.
This is underlined in the report, which estimates that "the unit wage cost gap" between Fret SNCF and some of its competitors is 35% for train drivers and between 20%-30% for other staff involved in operational activities.
Between 60-70% of this "gap" is down to work organisation and, principally, to the number of days Fret SNCF personnel are available for work within the framework of the employment benefits they enjoy as a result of holding state railwayman status.
Mr Blayau came to the view that the harmonisation of employment regulations in France between Fret SNCF and its competitors on the domestic market – such as DB's French subsidiary Euro Cargo Rail and Eurotunnel unit Europorte – had become "a question of survival" for Fret SNCF.
But how feasible is a move towards harmonisation, given the outrage it would provoke among Fret SNCF's domestic competitors, who would see their business costs rise, their financial well-being at risk and jobs threatened?
Perhaps as feasible as transforming Fret SNCF into a subsidiary, operating under a private sector regime with workers hired on standard employment contracts.
Fret SNCF's losses would have condemned it to closure by now in most other countries, or at best seen it re-cast as a far leaner operation, left to fend for itself in the market. But in France, restructuring state-owned industries has always been a social minefield for governments.
The industrial relations climate at SNCF has improved significantly and staff are much more hesitant to withdraw their labour than was previously the case. But the Socialist administration will not sanction any action which could rock the boat at Fret SNCF.
Losses remain staggeringly high, but are falling. The unit's total headcount of around 8,800 is being reduced through natural wastage with retiring staff not being replaced. A new commercial strategy, which has included a radical restructuring of Fret SNCF's single-wagon activity – a major source of the losses – will be given time to bear fruit.
Plus ça change….