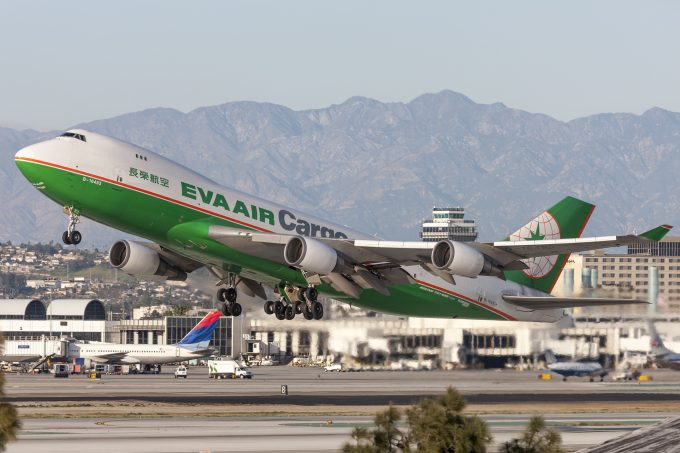 Transpacific eastbound looks set to be the tradelane in highest demand as air freight progresses towards its peak, likely to start after next week's Chinese Golden Week holiday.
Panalpina noted that this month – in the two to three weeks prior to the September 24 implementation of the latest round of US tariffs – it saw customers convert ocean volumes to air on the transpacific eastbound lane in a bid to outrun the tariffs.
Rates are currently about 20% up on last year, it says, and expects them to rise again.
"We have seen double-digit rate increases on many other tradelanes and we will see further increases as we inch towards Q4," said Lucas Kuehner, global head of air freight.
"For the transpacific eastbound lane, we expect air freight rates to end up at least 20-25% higher than they were last year."
September was also affected by poor weather, with both Typhoon Mangkhut and Hurricane Florence causing disruption to supply chains. Aircraft got caught in Hong Kong, slowing traffic flows, according to one airline source.
Several forwarders have told The Loadstar airlines appear to be holding back capacity to boost spot rates when the peak starts in earnest.
Panalpina agreed: "Carriers are not only holding back capacity and aircraft for charter operations; they are also reducing the share of allocations in order to increase ad hoc rates."
And demand on the transpacific is also expected to affect Europe. One forwarder told The Loadstar European airlines were vying for some high-yielding China-North America traffic and limiting capacity on Asia-Europe as a result.
But despite talk in the market of higher rates, according to DHL's Global Trade Barometer, published yesterday, global trade growth is slowing, with the index declining four points this quarter
"After months of hot conditions and bright prospects in world trade, temperatures are dropping," said Tim Scharwath, CEO of DHL Global Forwarding, Freight. "We are moving into more normal and cooler – but still nice – temperatures.
"Despite rising political tensions among global players over trade-related issues, the DHL Global Trade Barometer indicates solid positive growth for world trade in the coming three months."
The barometer noted that the dip in growth was driven by weakening air trade, which saw an eight-point decline in the index, while ocean only fell one point. Of the seven countries which make up the index, only India saw improvement, up four points, with a 10-point increase in ocean trade growth. Germany fell six points; the US and South Korea fell five points each; China fell four points; Japan fell three points – but the UK, while seeing the lowest growth overall, remained flat, which was "somewhat surprising, given the tedious progress of Brexit negotiations and heightened speculations about a 'hard Brexit'," noted DHL.
How that will translate into freight rates remains to be seen. But even if rates stay low, other costs are increasing with jet fuel rising, and several airlines are announcing increased handling and security charges from next week.
And then there are the tariffs. Interestingly, shippers are already starting to consider ways around them. Economist journalist Simon Rabinovitch noted on Twitter: "[One] producer of American sporting goods tells me he met a Chinese supplier last week to discuss how to adjust to tariffs. His supplier's suggestion? Just declare you're importing something not affected by tariffs (in the technical lingo, use a different HS code)."
So it looks as if smuggling will be on the rise too.