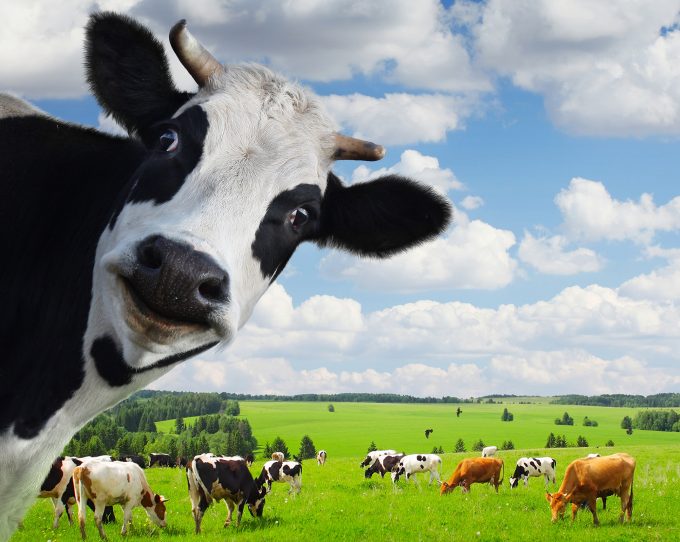 Van Dairy has appointed Qantas Freight to transport fresh milk from Tasmania to China, as the country's appetite for Australian produce grows and demand for milk surging more than 1,500%.
Qantas will operate a weekly 767-300 freighter service to Ningbo and Beijing, with Van Dairy planning to extend the service to more cities, including Shanghai and Hangzhou.
Qantas said it expects to deliver 50,000 litres of milk in the first half of 2017, with Sean Shwe, managing director of Van Dairy parent company Moon Lake Investments, saying he is "really pleased" to be working with Qantas to meet the huge levels of Chinese demand".
He said: "The key to satisfying that demand is having a reliable freight partner with an established network and expertise in handling fresh produce – Qantas provides that."
Australia is expecting to generate more than US$245m from dairy exports to China this year, with industry body Dairy Australia reporting growth of more than 46% since 2011.
However, milk exports have grown astronomically over the five-year period, with demand for fresh and condensed up by 1,599% and 683% respectively. Australian news source ABC says Chinese consumers are paying as much as A$10 a litre.
Mr Shwe said that establishing this trade bridge with Qantas would open the door for other Tasmanian perishables firms looking to transport their produce by air.
"It will be a game changer for Tasmania, and we are proud to be leading the charge," he said.
Executive manager of Qantas Freight and Qantas Catering Group Alison Webster said that over the past three years the carrier had developed strong capabilities in exporting dairy products.
"With its short life, dairy transport requires close collaboration to ensure on-time delivery and quality control throughout the supply chain," she added.
Despite booming demand from China, the Australian Department of Agriculture and Waters expects overall Australian dairy production to slow, with exports set to dip 1% across 2016-2017, amid heightened competition and reduced prices worldwide.
However, it expects demand to remain high in China – something that will be helped by the implementation last December of the China Australia Free Trade Agreement (ChAFTA).
The agreement will remove tariffs on exports between the two countries by 2026 via a gradual annual cut – the Australian Mango Association reports that it expects mango tariffs to be eliminated by 2018 as they have already reduced from 20% to 9%.
One producer, Manbulloo Mangoes, has seen demand from China triple in recent years and sent its first direct shipment to Beijing, Hangzhou and Shanghai in October.
ABC Rural reports that Australia has overtaken Thailand as the largest supplier of mangoes to China.