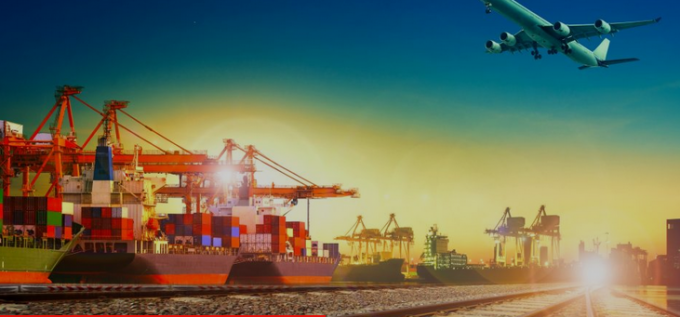 Transport Intelligence Report: Total Logistics 2017

Ti's 2017 Total Logistics report offers a concise, easy to understand view of the industry.
The report looks at the current state of the overall logistics market from a range of perspectives. It assesses the factors that have shaped it in the past and those that will transform it in the future. It also looks at the key strategic decisions that have to made in light of the most important trends, risks and challenges facing the sector.
The Total Logistics report examines the key regional differences across the world as well as viewing the benefits and risks of globalised supply chains.
The report then features in-depth analysis on the air cargo, container shipping, express and parcels, rail freight, freight forwarding, contract logistics and intermodal markets. This features the key characteristics of each market, as well as viewing its development and structure.
For the first time, Ti, also sizes the logistics market, giving the breakdown of the size of each market globally, as well as in Asia Pacific, Europe and North America. The report also features forecasts of the compound annual growth rate for the next four year in these regions.
Ti gives details of the key technologies disrupting the industry. As supply chains become more complex, the development of new solutions that provide greater visibility, more information and increased efficiency can give vital competitive advantages.
Exclusive highlights on risks in global supply chains
Traditional integrated manufacturing results in high levels of internal risk due to high levels of capital outlay and inventory holding.
Extended supply chains are more vulnerable to external threats, but on the other hand, such networks have also dispersed risks to a number of markets by reducing centralisation.
Another factor that impacts significantly on the extent of disruption is the location of the event within the supply chain. The further upstream it occurs, the longer the disruption to supply.
The characteristics of some supply chains make them more vulnerable to supply chain threats than others.
Exclusive highlights on the structure of the logistics industry
The global logistics industry has come about as a result of a confluence of demand-side and supply-side trends
World trade has been very volatile over the past decade, with underlying development being driven – until very recently – by strong growth of export and import traffic from China and related economies.
The world's economy is moving from globalisation to regionalisation of supply chains. This involves a transformation from East–West and West–East flows to complex networks of developed and emerging markets.
Distribution strategies have been largely influenced by the trade-off between the cost of moving goods to market and the cost of holding inventories.
This report is perfect for
Global manufacturers
Banks and financial institutions
Supply chain managers and directors
Logistics procurement managers
Marketing managers
Knowledge managers
Investors
All C-level executive
The report is available to download today – if you would like a sample of the report please click here