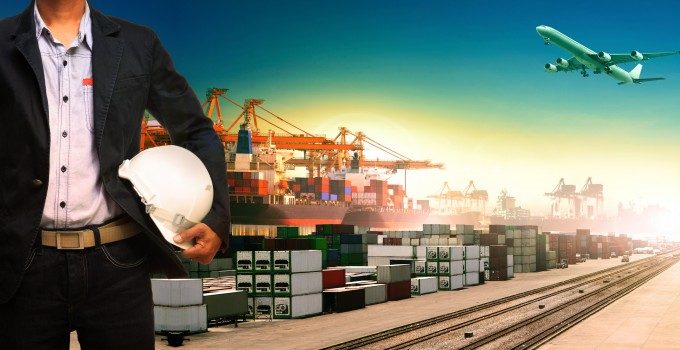 The pressure on conventional reefer capacity could be eased later this year when Africa Express Line, the shipping subsidiary of French fruit conglomerate Compagnie Fruitière, begins operating four rebuilt conventional reefer vessels.
Although the exact dates have yet to be determined, Compagnie Fruitière's recently appointed director of logistics and port development Robert Mant told delegates at this week's Cool Logistics Africa conference in Cape Town that the vessels are due to go into a shipyard in Shanghai in July, where they will be "jumbo-ised" and re-delivered to the operator in November.
In an attempt to increase capacity on its dedicated shipping routes between West Africa and southern and northern Europe, the company has taken the unusual step of collaborating with Star Reefers, from which it charters the vessels, to convert the ships and increase their capacity as it seeks to take advantage of higher volumes coming out of the company's fruit plantations in West Africa. The higher volumes are the result of increased investment in fruit production capacity.
The vessels will be cut open and lengthened. An additional hold for reefer containers will be inserted into the middle of the vessels, increasing their overall carrying capacity by 25%.
Compagnie Fruitière's supply chain is highly vertically integrated. It controls almost every step from production through to delivery to its customers in Europe, and while struggling against tight capacity, it has also been faced with rapidly escalating fuel costs.
In response to this it has also focused on its port operations, Mr Mant explained. "Our infrastructure is being developed to control the quality of the products from the point of them arriving at the port to being loaded onto the vessels. If you do this correctly you can reduce the time your ship is in port.
"And by doing that you can slow steam to reduce costs, and then we can begin to share the benefits with our partners," he said.
However, reducing port times will be a considerable challenge if the ships are 25% bigger, Mr Mant admitted. To tackle that, the company will install an innovative pallet side-loading system on the ships which he described as being like a conveyor belt, to load the conventional holds of the vessels, raising pallet-loading capacity from 60 per hour to 160 per hour. In addition it will install heavy cranes to handle the increased container volumes.
As a result of these measures Mr Mant claimed that port time will be reduced by 30%.
A related challenge is the draught limitations of the ports the company serves, which are generally restricted to 10 metres. However, by extending the length of the vessels the draught will be reduced by one metre.
The improvements should allow the company to increase its trading position significantly on the two weekly services, one between West Africa and the Mediterranean and the other between West Africa and northern Europe. These services are currently more balanced in terms of volumes than most container carriers are able to achieve.
Mr Mant explained that while 70% of northbound volumes were Compagnie Fruitière volumes, 30% of the southbound volumes were its own volumes but the vessels were still achieving very high utilisation levels transporting new and used cars and vegetables.
MOL's general sales manager Iain McIntosh, describing the contrast between container and conventional reefer services, said: "It works because there are limited volumes on its dominant leg [the perishables trade between West Africa and Europe is skewed in favour of southbound volumes] which means it has a very efficient backhaul leg and access to a lot of cargo."
Nonetheless, while Africa Express Line had received a lot of enquiries about its available capacity from shippers hit by container lines' January general rate increase, Mr Mant said that the company would also need to develop more commercial cargo on the southbound leg once it begins operating the enlarged vessels.